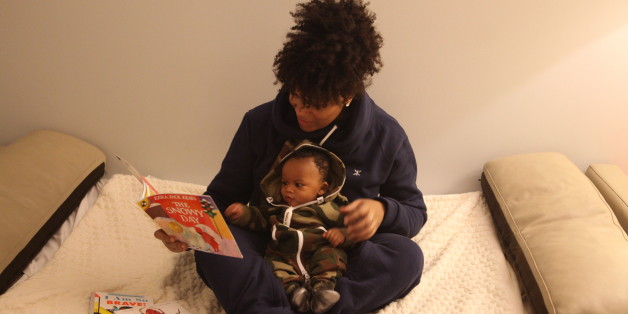 We rarely take fashion advice from our male colleagues, especially when it involves onesies. Don't get us wrong, we live for a floral romper during the summertime and nothing beats a pair of denim overalls that fit just right. But we were convinced that no person older than one year olds could pull off a baggy jumpsuit -- that is, until HuffPost senior social media editor Ethan Fedida introduced us to OnePiece.
What Is It?
Back in 2007, three Norwegians (Thomas Adams, Henrik Nøstrud and Knut Gresvig) had the brilliant idea to transform the typical sweatsuit into a carefree and comfy onesie by adding a gigantic zipper and snug hoodie.
OnePiece jumpsuits are pretty straightforward, but their super trendy designs make them stand out. From nautical navy and white stripes to can't-miss camouflage prints to a traditional Norwegian knit pattern, these are far from the Carter's onesies of our childhood days.
This stylish "slackerware" (priced between $69 and $199) has even been spotted on hot young celebs including Justin Bieber, Kylie Jenner and Vanessa Hudgens, which has helped the Norwegian clothing brand gain popularity stateside.
But could we really sport a onesie like these stars?
How We Wore It:
Over the long Thanksgiving weekend, OnePiece jumpsuits were about the only thing we could manage to put on after stuffing our faces with fried turkey, cornbread stuffing and pumpkin pie.
The first thing we immediately noticed after wearing these onesies were how cozy they felt. Super soft cotton and fleece-lined fabrics provided a more luxurious feel than our college sweats. Plus, there was just enough stretch to slouch in all the right places.
Guys would appreciate the ease of the two-way zipper when it comes to using the bathroom. However, us ladies found the thick white zipper pull dangling between our legs to be a bit odd and inconvenient.
All in all, the OnePiece is actually a cool item of clothing that we can totally picture ourselves adding to our lazy weekend wardrobe.
Rating: 4 out of 5. We traded style for comfort as soon as we slipped on a OnePiece. Word of caution: you can get heated real fast while wearing these onesies. Keep the layers underneath to the bare necessities (we're talking bra, panties or briefs) and sport on the coldest of days. (Though you could opt for a design like the Air Jumpsuit which has extra zippers along the chest for much-needed air.)
PHOTO GALLERY
OnePiece Jumpsuit: How We Wore It
OnePiece provided samples of their jumpsuits for review purposes.
BEFORE YOU GO
PHOTO GALLERY
Celebs & Trendsetters Sporting OnePiece