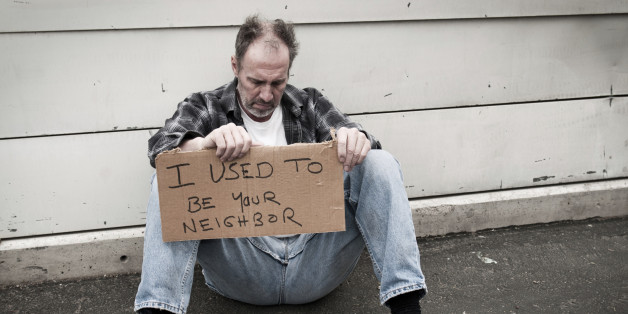 When you have Silicon Valley bigwigs publicly slamming San Francisco's homeless residents as "hyenas" and "degenerates" and suggesting we should just hand them all vodka and cigarettes, you know there's an empathy gap somewhere.
It's that kind of thinking that the San Francisco Coalition on Homelessness (COH) hopes to challenge with its new ad campaign, which features photos of actual homeless people -- sans shopping carts and sleeping bags.
"We want people to see pictures of people who are homeless and think, 'Gee, that's weird. They don't look homeless to me,'" COH staffer Matthew Gerring told the San Francisco Chronicle this week. "We're attempting to catch people off guard by getting at their heartstrings, which is how you change people's minds."
The ad series is intended to demonstrate that homeless people come from all kinds of backgrounds and are homeless for all kinds of reasons. Among the people appearing in the ads are Ronnie Goodman, a marathon runner and artist whose works have been made into a wine label and auctioned for thousands of dollars, and Peter Ogilvie, a former technical staff consultant at the Oracle Corporation who had to move his family into the shelter system after losing a legal battle with his landlord.
The ads went up on Muni buses and in public transit centers this week. Check out some of the images below.
(h/t the San Francisco Chronicle)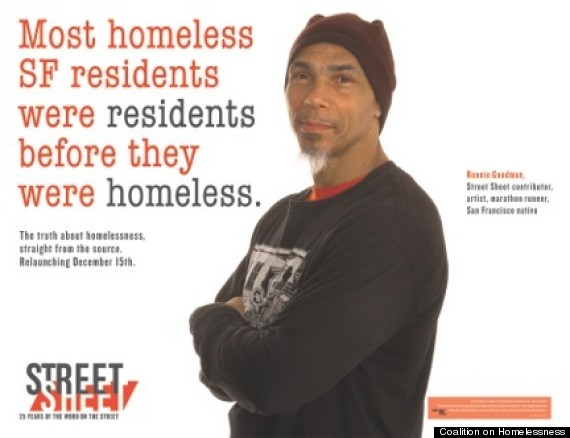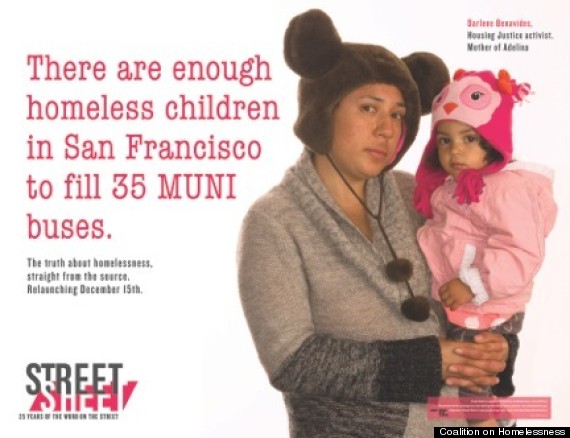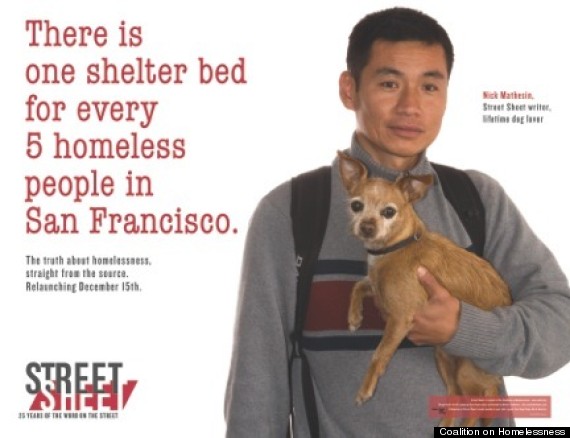 BEFORE YOU GO
PHOTO GALLERY
Man, 90, Arrested For Feeding Homeless