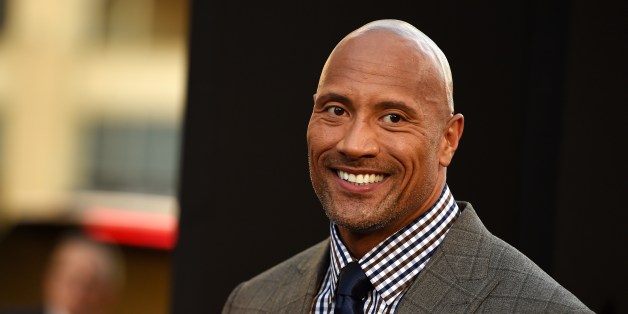 On Wednesday, Dwayne "The Rock" Johnson tweeted that he's clearing his singing pipes to prep for his new role: the voice of Maui, a Hawaiian demi-god, in Disney's forthcoming animated musical comedy, "Moana."
Excited to star as "Maui" in Disney's next big animated musical, MOANA. Incredible story!
**clears throat #TimeToSing http://t.co/mtuvFgRkaE

— Dwayne Johnson (@TheRock) December 3, 2014
"Moana" is co-written and directed by John Musker and Ron Clements ("Aladdin," "The Little Mermaid," and "The Princess And The Frog"), with help from New Zealand actor and screenwriter Taika Waititi.
Taking place around 2,000 years ago in Oceania, "Moana" will follow 14-year-old Moana Waialiki as she tries to complete her parents' quest to find a fabled island in the Pacific Ocean. She'll come across sea creatures and extraordinary beings, including her hero, Maui, a legendary demi-god who inspired Musker to look more deeply into stories of Oceania.
This is the first role announced from the film, which is due out in 2016. The role of Moana is still up for grabs.
BEFORE YOU GO
PHOTO GALLERY
Politicians Who Look Like Disney Characters