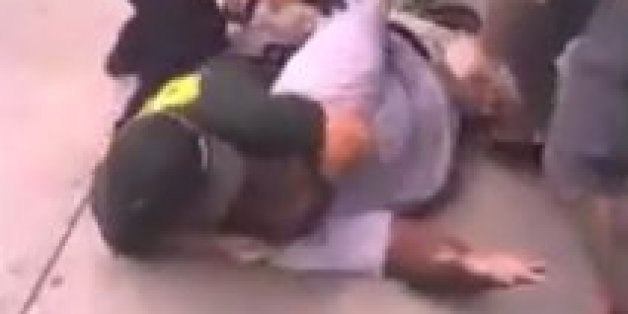 They were heard in a video that went viral, plastered across the front page of newspapers and echoed through the chants of hundreds of protesters who mourned his death.
They were Eric Garner's last words -- the words the 43-year-old Staten Island man muttered while he was placed in a chokehold by NYPD Officer Daniel Pantaleo, which eventually led to Garner's untimely death: "I can't breathe."
In a video captured by bystander Ramsey Orta, Garner is shown repeatedly telling officers he can't breathe as he's held in a prohibited chokehold, after police approached, questioned and attempted to arrest him for selling untaxed cigarettes.
The incident was ruled a homicide, but a grand jury declined to indict Pantaleo in Garner's death. Among the evidence the jury reviewed was the video, where Garner is seen pleading for officers not to touch him, to leave him alone and finally -- to give him air to breathe.
As the nation responded to the jury's decision in Garner's case, they took to the streets chanting Garner's last words in remembrance of the late father of six. To reflect on the events that happened on that fateful day on July 17 -- and as the country continues to discuss the events that have unfolded since his death -- here is a reminder of the indisputable, not to mention heart-wrenching, final words of Eric Garner: