So you've made it to the art world's biggest beach party at Art Basel Miami Beach, and you decide to take a break from the madness of the art fairs to take a refreshing dip in one of the many hotel pools. What kind of pool toy is a person supposed to use to express oneself as a fun-loving art nerd just trying to have some fun in the sun?
Enter super happy artist duo Samuel Borkson and Arturo Sandoval III, also known as FriendsWithYou.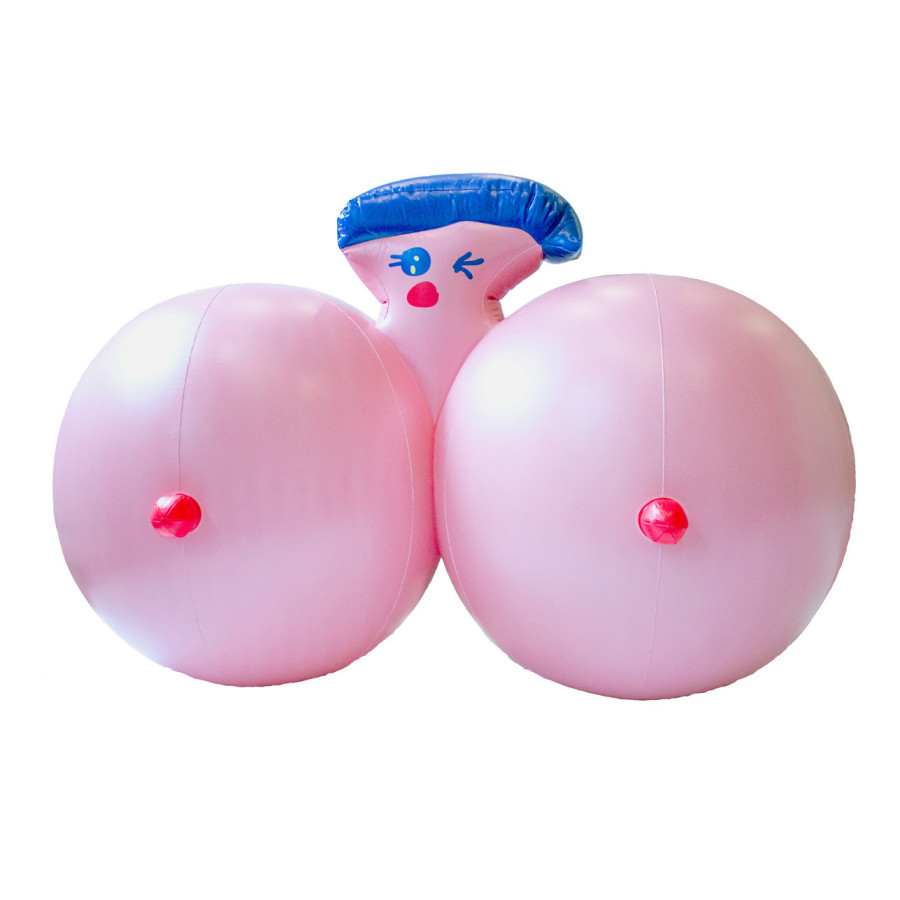 Misaki Kawai
The smile-inducing collaborative recruited artists Misaki Kawai, Jen Stark, and Devin Troy Strother to create the world's artsiest pool toys for a limited edition series entitled "Pool Party." From a rock creature with googley eyes to a large-breasted winking lady, the playful creations will put your usual floaties to some serious shame.
"This project was so fun to curate and work with people we respect and love," Borkson explained to The Huffington Post. "We had such a fun time bringing these artists work into a realm we are well versed, and working with Kyle and her team at Grey Area was amazing, helping us achieve our vision in the execution side. All in all such a fun, happy project that we will celebrate with a big Pool Party at Soho!"
The works are available for purchase at The Grey Area.
Check out more FriendsWithYou happiness below:
PHOTO GALLERY
friendswithyou
BEFORE YOU GO
PHOTO GALLERY
Green Artists Making Climate Change A Priority