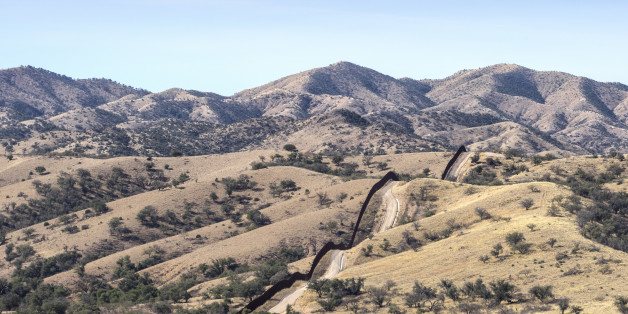 When Border Patrol officers kicked Maria out of the country, they didn't have to go before a judge or allow her to see a lawyer. They only had to file an expedited removal order to deport her. She was a U.S. citizen, but U.S. officials didn't believe her because the only language she spoke was Spanish. It took her years of legal wrangling to return.
Two other women, deported in a similarly speedy fashion, were gang-raped and shot after they were deported to Guatemala.
These and other cases are detailed in a report published Thursday by the American Civil Liberties Union, which says the U.S. government routinely deports people with legitimate legal claims to stay in the country.
The report only gives the first names of the interviewees.
Based on a review of 136 cases, the ACLU report says the transition toward summary removal procedures since the 1990s has made it common for authorities to wrongly deport asylum seekers, people with strong U.S. ties and, in at least one case, a U.S. citizen.
Prior to a 1996 law called the Illegal Immigration Reform and Immigrant Responsibility Act, the vast majority of those issued a deportation order faced a hearing with a judge, the report says. Now, some 83 percent of deportation orders are issued through rapid-fire removal processes that don't involve a judge.
The report says the trend means that the details of individual cases can get ignored.
For example, the ACLU report says that border officials commonly fail to screen asylum seekers who have what authorities refer to as a "credible fear" of returning to their country of origin. Those who pass a credible fear screening are allowed to enter the United States while their asylum cases move forward.
Some 55 percent of the 89 interviewees deported summarily at the border said U.S. officials never asked if they feared returning to their home countries, or that they didn't understand the questions because of language difficulties. Of those who were asked, some 40 percent say they weren't referred to an asylum officer and were instead immediately deported.
"These summary procedures invite, and guarantee, error. And yet erroneous -- even illegal -- summary removal orders are difficult to challenge because of the speed of the process, the limited "evidence" required, and the absence of a complete record of the proceeding… Asylum seekers, longtime residents, and others with rights to be in the United States can be deported without a hearing in a matter of minutes."
The Department of Homeland Security did not immediately respond to a request for comment.
The report recommends immigration enforcement officials to adopt a policy of offering full hearings before immigration judges to those who have strong claims to remain in the country, including asylum seekers, people with U.S.-citizen family and those who have lived here for long periods of time.
The report also recommends training immigration enforcement officers not to use coercion or threats to prod people to accept deportation voluntarily, when in fact they may have the right to see a judge.
The ACLU also asks federal officials to reduce criminal prosecutions for illegal entry and illegal re-entry in order to avoid prosecuting people before they have a chance to present claims to stay in the country.
Immigration offenses are currently the most commonly prosecuted crimes on the federal docket.