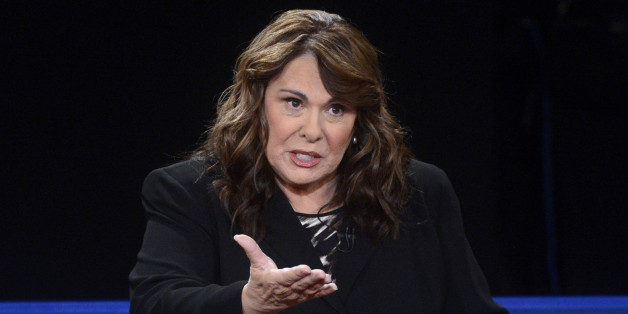 Veteran CNN anchor Candy Crowley has decided to leave the network, according to an email sent by network head Jeff Zucker.
"It is with mixed emotions, that I wanted to let you know that Candy has let us know that she has made the decision to move on, so she can embark on the next chapter of her already prolific career," Zucker wrote.
Crowley most recently served as the network's chief political correspondent and host of the Sunday talk show "State of the Union," replacing John King in 2010. During her 27-year-career at CNN, Crowley covered the campaigns of the last five presidents, and in 2012, became the first female in two decades to moderate a presidential debate. A well-respected and decorated journalist, she played a major role in CNN's Peabody-winning coverage of the presidential primary campaigns and debates in 2008 and received the Leonard Zeidenberg First Amendment Award from the Radio Television Digital News Foundation in 2013.
"State of the Union" would continue after Crowley's departure, a CNN spokesperson confirmed to the Huffington Post. Her last show will be Dec. 21. Zucker's memo did not say who would take over for Crowley as host of "State of the Union," nor what the anchor has planned for after her departure.
In a statement given to The Huffington Post, Crowley only hinted at what's to come next.
"My mixed emotions are these: I am leaving colleagues and viewers who over many years have become dear friends and faithful fans," she said. "But I have for sometime wanted to try something new in someplace new. I have several weeks for good-byes, which are sad, but I am eager and excited to begin what comes next. More later."
Read the full email from Zucker below:
December 5, 2014

In her 27 years at CNN, Candy Crowley has been one of the most important and impactful journalists on our air. Since she joined us in 1987, her assignments have taken her to all 50 states, covering a broad range of political stories, including presidential, congressional and gubernatorial races. Candy made her mark covering the presidential campaigns of Pat Buchanan, George H.W. Bush, George W. Bush, Bill Clinton, Hillary Clinton, Howard Dean, Bob Dole, Jesse Jackson, Edward Kennedy, John Kerry, Barack Obama, Ronald Reagan and Mitt Romney. And as we all remember, she made her mark yet again in 2012 when she became the first woman to moderate a presidential debate in 20 years.

To say she lives and breathes politics is more than an understatement. She has an innate ability to sense its nuance, push its limits, and ask questions that others won't. She is beloved in Washington even by those that she so skillfully takes to task on Sunday mornings. And she's an award-winning journalist – taking home everything from a Peabody and Emmys to an Edward R. Murrow award. She is a television news icon.

Thus, it is with mixed emotions, that I wanted to let you know that Candy has let us know that she has made the decision to move on, so she can embark on the next chapter of her already prolific career. As difficult as it is for us to imagine CNN without Candy, we know that she comes to this decision thoughtfully, and she has our full support. There will be more time in the weeks ahead for all of you who have been lucky enough to work with Candy to share your own thanks for all she has done. But for now, on behalf of everyone at CNN, I want to extend my sincere gratitude and appreciation.

Jeff