It seems like European retailers are taking over the U.S. and we can't say that we're upset about it.
First H&M's offshoot brand & Other Stories came to America and now H&M's other sister brand, COS (short for Collection of Style) has made its debut stateside.
For those of you who aren't familiar with COS, the minimalist Swedish line is known for its classic yet fashionable staples (think perfect white T-shirts, delicate gold jewelry and tailored linen dresses). The store has locations in 22 countries and has become a mainstay in Europe and Asia much like J.Crew has here. Since its launch in 2007, we have been ogling their goods from afar, but starting today (Dec. 5) we can go to the New York City store and shop till we drop. (But don't worry if you're not in NYC -- you can shop online!).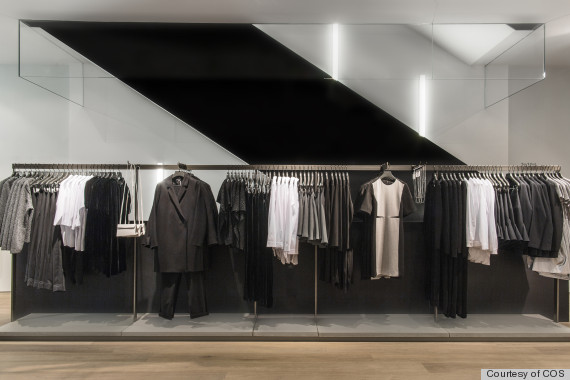 The new store in NYC.
We chatted with COS Head of Womenswear Design, Karin Gustafsson, to get a better understanding of the girl her team designs for. "We do not think of a specific woman or girl, more of a group of girlfriends, people sharing likes and aesthetics but with individual tastes and takes on fashion," Gustafsson said. She added, "What our customers share is their sense of style, confidence and personality. They all have busy lifestyles and are interested in current issues -- cultural as well as financial and political, and of course, fashion. This group of girlfriends... appreciate[s] exceptional quality and value in every element of their lives."
Check out our favorite COS items below and just try to tell us they won't make perfect holiday gifts.
BEFORE YOU GO
PHOTO GALLERY
Our Favorite Online Shopping Sites