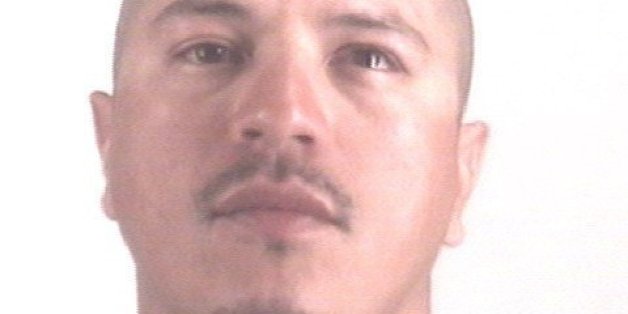 A Texas man was sentenced to 14 years in prison Thursday for the fatal stabbing of his wife's teenage lover with a butter knife.
Luis Miguel Hernandez, 33, was convicted in the June 20, 2013, killing of 18-year-old Devin Toler, NBC DFW reports. At trial, Hernadez's wife, Mary Fernandez, testified that she had sex with Toler about six or seven times.
The two men became violent on that June day when Hernandez approached Toler, who was with his ex-girlfriend and their 19-month-old daughter at the Fort Worth apartment building where they lived. Hernandez reportedly began yelling racial slurs at Toler, according to CBS DFW. The men fought and Hernandez stabbed Toler with the knife.
Defense attorneys for Hernandez contended that he acted in self-defense. His wife also took his side.
When a prosecutor asked what she told her children about their father's trial, Fernandez said she never lies to her children.

"I told them their father had to protect himself," Fernandez said. "He had to do what he had to do in order not to die. The jury got it really wrong. They don't know Luis. He's a good man who does everything for his kids."
Prosecutors saw a different side to the story.
"You don't get to provoke a fistfight, stab someone with a knife and then claim self-defense," prosecutor Tasha Foster said, according to the Dallas-Morning News. "Devin had an affair with the defendant's wife, but he didn't deserve to die for it."
Hernandez must serve seven years before he will be considered for parole.
Like Us On Facebook |

Follow Us On Twitter |

Contact The Author