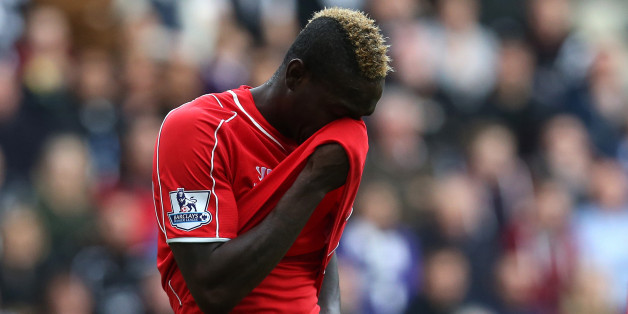 Mario Balotelli is not quite super when it comes to social media. The Liverpool striker has been charged by the English Football Association over a racially-charged Instagram post.
Balotelli, who has been subjected to racist chants by fans during his tumultuous career, reposted an image on Dec. 1 of video game character Mario of the "Super Mario" franchise that included offensive text. Beneath the seemingly positive slogan "Don't Be Racist" there was an image of the character and text that read: "Be like Mario, he's an Italian plumber, created by Japanese people, who speaks English and looks like a Mexican. He jumps like a black man and grabs coins like a Jew," reported ESPN FC.
The 24-year-old Italy star eventually deleted the image, but not before it garnered plenty of attention.
Mario Balotelli deletes another Instagram picture, denies anti-semitism - "my Mom is jewish"
http://t.co/vQ52myyXST pic.twitter.com/1JjQVgRE4M

— 101 Great Goals (@101greatgoals) December 1, 2014
In attempting to defend the reposted image, Balotelli pointed out that his adoptive mother is Jewish.
( my Mom is jewish so all of u shut up please)

— Mario Balotelli (@FinallyMario) December 1, 2014
A day later, he apologized for the incident, claiming it was an attempt at a humorous anti-racism message that he posted in part because of his own "Super Mario" nickname.
I apologize if I've offended anyone. The post was meant to be anti-racist with humour. I now understand that (...) pic.twitter.com/UlNeNlEz9M

— Mario Balotelli (@FinallyMario) December 2, 2014
The defense and apology were apparently not enough to keep the FA from charging him for an alleged "Aggravated Breach" of its rules on Friday. Balotelli could face a five-game suspension, reported The Washington Post.
According to the FA, Balotelli has until Dec. 15 to respond to the charge.
"We acknowledge the FA's decision and the player will work through the process to answer the charge," a Liverpool spokesman told BBC Sport.
BEFORE YOU GO
PHOTO GALLERY
Amazing Sports Photos