A Nebraska football player on Wednesday took a roadside selfie with a raccoon, but says he unintentionally killed the animal after it bit him on the calf, according to reports.
Jack Gangwish, a defensive end, told local paper The Lincoln Journal Star he knew the raccoon would have to be tested for rabies, so he attempted to subdue it with a wrench from his truck. The animal died, however.
"It was a raccoon selfie gone completely wrong," Gangwish told the paper. He said the animal is being tested.
(Story continues below.)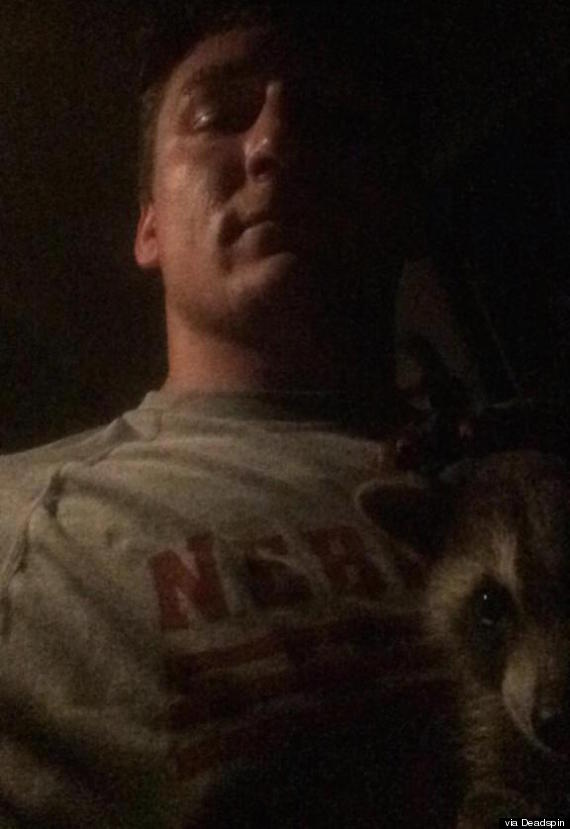 Gangwish also commented on the incident, which happened a few miles outside Lincoln, in several tweets that have since been deleted. The messages quickly made the rounds on outlets such as Deadspin and For The Win.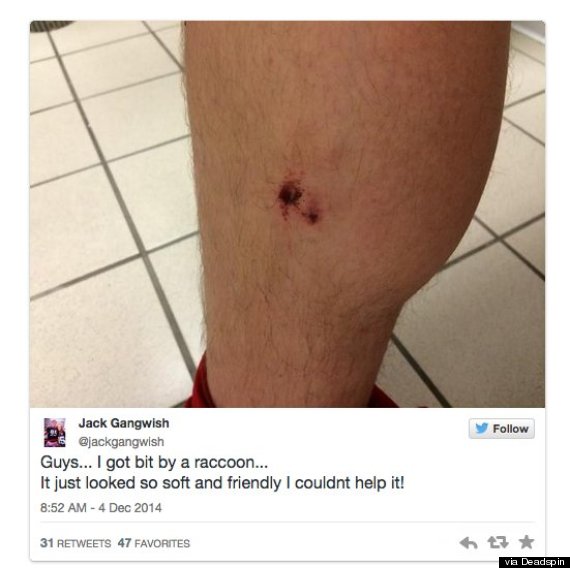 "I googled Rabies symptoms.. Irritability, muscle spasms, aggressiveness, confusion?" he wrote on another Tweet. "I think football gives you Rabies."
The Huffington Post reached out to the university for an update and comment from Gangwish.