We can all think of a million reasons not to shave, and they're all valid (winter, hello). But that one time we actually really NEED to shave and there's no razor or soap available? Yeah, that's pretty much license for a full-on breakdown. Especially when there's a spur-of-the-moment pool party and your bikini line look less than stellar.
Never fear, we've discovered a razor that we think will do all the work for you and save you from embarrassing situations, missed-a-spot slip ups and even ease up on razor burn from pesky dry shaves. Say hello to Sphynx -- a three-in-one razor that's basically your new best friend.
Here's how it works: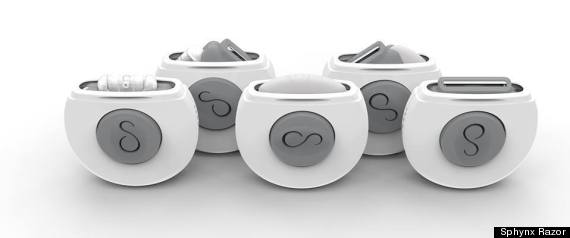 Leila Kashani, founder and creator of Sphynx Razor, said in her Kickstarter video that "there are three components you need for a flawless shave: soap and water to moisturize and a great blade." Sphynx combines all of those components -- yes, it comes with a refillable water container -- in a small, sleek case.
In her Kickstarter video, Kashani explains that you can spray the water onto your skin, twist to apply the soap like you would deodorant and then twist yet again to reveal a razor! It comes with two razors, just in case one goes dull.
If Syphnx gets fully funded by Dec. 19, you'll be able to purchase one for an affordable $16.99. But saving yourself from the embarrassment of forgetting to shave? Priceless.
BEFORE YOU GO
PHOTO GALLERY
How To Avoid Shaving Irritation