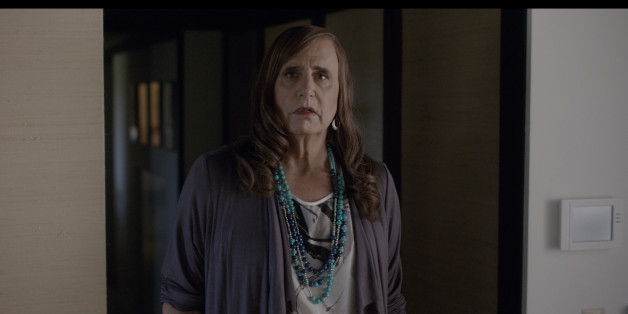 The most important television development of the past decade occurred four years ago.
It wasn't the arrival of the third season of "Breaking Bad," the launch of "Parenthood" or the airing of the "Lost" finale, as notable as those events were. It couldn't be found inside the brief lifespans of "Lone Star" and "Terriers" (sob), and it wasn't contained within the series finale of "Dollhouse," a show from some guy named Joss Whedon (anyone know what became of him?). And I'm not talking about the day half a decade or so ago when some deep-pocketed online entity began laying the groundwork for its foray into what we're still calling television.
No, in my opinion, the game-changing event was the Oct. 31, 2010 premiere of "The Walking Dead," which I have compared to the arrival of "Star Wars" in 1977. The ratings for the zombie drama were not cable-good, they were regular-TV good; more than five million people tuned in and the number of viewers in the desirable 18-49 year old demographic were very healthy indeed.
"The Walking Dead," which is based on a popular comic book, became an enormously successful franchise, selling not just a lot of key rings, T-shirts and graphic novels, but an upcoming AMC spinoff as well. And just as "Star Wars" did almost four decades ago, the show sped along changes in its home industry once people realized the true scope and impact of its success. Chew on this: However good the pilot's ratings were, triple the number of viewers tuned in to the fourth-season premiere of "The Walking Dead." Triple.
It's not that TV hadn't had blockbusters before -- the medium's history is, of course, littered with smashes that nobody really expected to be gigantic hits. What changed in the past few years is that almost every TV executive -- cable or network or streaming or whatever -- decided to shoot the moon. Sure, the kind of accolades, respect and modest viewerships a show like "Mad Men" got were nice. But a lot of people in the industry really started wanting their own "Walking Dead."
Even in this day and age of fractured audiences and nonlinear viewing, everyone realized it was quite possible to have monstrously large ratings, even on cable. Hence the desire to reboot old properties, adapt successful books and option comic-book properties, and then cast those projects not with name actors but with competent but inexpensive journeyman actors and newbies. That strategy also worked out for HBO and "Game of Thrones." (And yes, I realize "GoT" was in development before "The Walking Dead" hit the screen, but the fact is, both those shows helped change ideas about what was possible, success-wise, in certain precincts of the TV industry.)
Obviously, all the changes the industry's gone through in the last few years are not attributable solely to the proliferation of zombies and direwolves, and many other factors influenced the industry's recent evolutionary stages. But to me, the premiere of "The Walking Dead" is a significant milestone on the path toward the blockbuster-ization of television. That show's success energized and sped up a process that was likely to happen anyway, especially as TV cast about for ways to keep audiences from fleeing measurable and profitable viewing patterns. If AMC got to have that kind of huge franchise, networks seemed to be saying, where's ours?
Let me be clear: When they're done well, there's not a damn thing wrong with tentpoles, on TV or in film. But I didn't want what happened to movies to happen to television. Speaking of poles, to overgeneralize, the American movie industry has two of them: Indie movies, awards-bait films and small-budget affairs are clustered around one pole, and then there are the ginormous action, adventure and superhero ventures that are designed not just to clean up at the box office but to stomp it into submission, ideally across a range of sequels and shared cinematic universes.
There isn't much of a middle in movies anymore; mid-budget and/or character-driven studio films do exist, but they're rare, and they rarely drive the cultural conversation. Television does. (And I'll clarify one more time: I love both movies and films, but I think the preceding statement is true -- though I'll stipulate that the distinction may not matter much in a world where all screens seem to be converging.)
In the "Walking Dead" era, my worry was, what would happen if TV lost its middle range, and its capacity to shelter weirdos, outliers and unconventional storytellers? What if the tender shoots of progress and evolution got stomped? Then where would we be? Ironically, the bigger the budget, the less a film can afford to be shaggy, challenging and distinctive, but for a while now, TV has been there to pick up some of the thematic and emotional slack. Much as I love genre fare, what if superheroes, vampires and zombies began to dominate the small screen in ominous ways?
I can't ignore the fact that some segments of the TV industry have gotten much noisier and stomp-ier in the last few years. The trend toward broadness and volume arose partly out of to panic: There are so many ways to access entertainment now that TV is really afraid you'll leave it behind, and the end result is that it can start to come off like a desperate boyfriend who tries too hard.
It's not hard to find colorful concepts, bloody arias, loud speeches, outsized characters and death, murder and more death. It's possible to like and even love shows with these elements. But for a while there, I feared that TV was heading toward a tinny, clanging hollowing-out. I wondered if we'd have to settle for a landscape composed of tiny, cult-friendly endeavors that ran for a season or two and a whole passel of "Walking Dead" wannabes, without much of a middle ground in between.
So here, at long last, is the good news: TV's middle is doing awesome.
What's below is, as you probably gathered from the headline, is my list of the 10 best shows of the year. This list is a few drops scooped from the raging torrent of content that the industry unleashed on us during the past year. (Please don't tell me what's not on it -- I'm hyperaware of the many additional shows that easily could have landed on this list.)
I don't especially love using the word "content" to describe things that move me and make me laugh and think and cry, but let's face it, that's how media executives think of TV shows much of the time. It's a product meant to lure you into buying a TV or a device or subscription or a thingie to implant in your brain. "Content" is not quite a loss leader -- TV still makes a lot of money in a lot of different ways -- but on some level, it's a widget meant to be spread around and distributed and mined and, increasingly, slid into your life in whatever way makes you most comfortable (while relieving your wallet of a few coins).
All these devices and services and networks need a lot of content, and a lot of people are being given chances to make a huge variety of shows. Some of the shows are stompy and loud -- that trend remains alive and well (and usually in search of better execution on the broadcast networks). Some of the shows are quiet and dark; the sneaky offspring of TV's Golden Age are heading in some very interesting directions. There's still not enough diversity in front and behind the camera and in executive suites, but a wider array of people with many different vantage points on the human condition are getting to tell stories.
In this variety, so much brilliance and bravery and curiosity and enjoyment can be found. The shows on this list are stories I didn't know I wanted but fell in love with almost instantly.
What makes me happy is that this list could have been 30 shows long. Easily. Beyond the 60 or so shows that wound up on my three lists, there are at least 50 more scripted endeavors that are worth your while and bring something fresh or amusing or necessary to the table. TV's middle may be the healthiest it's ever been (though the relative lack of intelligent speculative fiction/sci-fi is something that TV really needs to address).
The fact is, TV has evolved beyond the two poles it used to revolve around. In Ye Olden Tymes, say, a decade ago, there was swanky, smarty-pants stuff on cable, and then there was the big swirling mass of workaday shows on the broadcast networks. Some of the shows in each arena reached above and beyond the limitations of their particular categories, but there were often limits -- practically, aesthetically or thematically -- that hemmed shows in. Who could the story be about, what could the characters' goals be and how weird could the storytelling get? TV was crushing it 10 years ago, but I can't help thinking that a broadcast network or even a relatively adventurous 2004-era cable network would have messed up what makes "Transparent" and "Review" special. These supremely idiosyncratic creations would have been scrunched into boxes that didn't quite fit them, but TV's more adventurous spirits have spent the last few years gleefully destroying the box and burning its innards for fuel.
TV has turned into a dizzyingly large all-you-can-eat buffet with so many different flavors and spices. There's the auteurist, visually rigorous approach of "True Detective," "Rectify," "The Knick" and "Transparent." There's the happily mainstream yet adventurous sensibilities of "The Good Wife," "The Americans," "The Flash" and "Jane the Virgin." There are searching crime stories like "Happy Valley" and smart horror serials like "Penny Dreadful" and "Hannibal." Actor-driven character studies like "Worricker" and "Olive Kitteridge" are short-term treats that linger in the mind. For anyone who enjoys intelligent actioners, "The 100," "Arrow" and "Banshee" are hard to beat. And then there's the gorgeous escapism of shows as varied as "Outlander" and "Cosmos." The broadcast networks may be struggling to launch good new comedies, but "Enlisted," "New Girl" and "Parks and Recreation" were all in fine form this year. And that's just a small slice of the five dozen shows I mention in my lists (Top 10 Shows, Best New Shows and Best Returning Shows).
Drawing up all three lists reminded me of why I love this job, but I'm particularly excited about my Top 10. I thought last year there was far too much good TV to choose from, but what did I know? December 2013 was a simpler time. We were all so young then.
Who knew that TV was going to level up again? Who knew that making last year's list would seem like child's play compared to sorting out this aggressively fantastic bunch? Who knew my list would be -- once again -- dominated by a pack of newbies who couldn't be more different from each other?

I had no idea. And I don't know what'll happen next year. But I can't wait for 2015 to arrive.
Without further ado, here are my Top 10 Shows of 2014, in alphabetical order:
"The Americans," FX: Hey, whatever happened to smart, sophisticated, one-hour TV dramas that were aimed squarely at the broad middle of the mainstream and still managed to take chances and upend expectations? On CBS, ABC and NBC, provocative yet satisfying dramatic entertainments like that have largely gone the way of the dodo, aside from "The Good Wife," "Scandal" and a few other shows; instead, every season we get a flailing mass of indistinct widgets. Thank goodness beautifully constructed, suspenseful and empathic entertainments -- dramas that unashamedly seek mass appeal and yet are full of very specific ideas -- still survive in various pockets of the industry. FX is a Jedi master of this kind of fare, and it was exhilarating to watch "The Americans" take a brilliant leap forward in its second season. The entire cast is terrific, and nothing would make me happier than seeing Margo Martindale segue from "The Millers'" cancellation to a long stint on this delightful '80s espionage drama. (I wrote about "The Americans'" second season here and here.)
"Enlisted," Fox: Almost every year I have a "gone too soon" show on my Top 10 list, and this year I saved a Top 10 salute for a bunch of unruly soldiers and their gruff but commanding commander. It's very rare for a network comedy to know what it wants to be right out of the gate, but "Enlisted" started out fully formed and fantastic, and it went on to deepen its characters in realistic ways and tell empathic stories while supplying many, many laughs. It's sad that this program's deployment was cut short, but it's is one of the rare comedies that rewards multiple re-watches.
(I wrote about "Enlisted" here, here and here.)
"Happy Valley," Netflix/BBC: A lot of the great crime drama of the last few years has examined the impact of deaths, disappearances and devastations in small towns and isolated communities; we watch the ripples of tragedy play out and are forced to think deeply about issues of complicity, corruption and convenient apathy. Like "Top of the Lake," "Rectify" and "Broadchurch," among others, "Happy Valley" is no polemic, but strong emotions lurk beneath its surface. Like those other fine dramas, "Happy Valley" sank into the details of its characters' lives, quietly limning portraits of depression, connection and resilience in the face of terrifying violence and catastrophic loss. "Happy Valley" derived much of its power not only from its limited scope -- which it more than made up for in depth -- but also from its shorter running time. In six episodes, the viewer lived a lifetime with these characters, and Sarah Lancashire wasted no time in establishing herself as one of television's finest actresses; she was always effortlessly transparent and charismatic. (I reviewed "Happy Valley" here.)
"Jane the Virgin," CW: I could just call "Jane the Virgin" the year's fizziest confection -- and it is -- but that phrase wouldn't pay enough tribute the solid, meaningful substance at its core. Anchored by a virtuoso performance from Gina Rodriguez, this delightful show performs a number of interlocking high-wire acts: It's an earnest family drama about a young woman with brave aspirations; a nighttime soap complete with scheming, love triangles and backstabbing; a tender romance and a coming-of-age tale; and in its spare time, "Jane's" also a murder mystery. The show does all those things with flair, and all the while, it also pays loving tribute to the telenovelas from whence it sprang. So many other dramas could learn from the way this ebullient show efficiently adds texture and nuance to characters and elements that, in the wrong hands, would have been unamusingly one-dimensional and flat. But nothing is flat in "Jane"-land: The show is bursting with color, energy, hope and life, and its bemused love for all its characters and their struggles is palpable. (I wrote about "Jane the Virgin" in a non-spoilery way here. Catch up over the holidays?)
"Orange Is the New Black," Netflix: Could this much-praised show match the impact of its stellar first season -- or even top it? What a relief to find out that the answer is yes. "OITNB" is sometimes a messy, sprawling affair, but that's usually a feature, not a bug. This year, we got to know an even wider variety of inmates and prison employees, and yet sufficient time was spent with most of the characters who dominated Season 1 (though there is never enough Sophia. Fact.). The final moment of the second season combined mortality, humor, anger and exhilaration in a way that only this show can. It was the perfect capper to an "OITNB" season that was, once again, over much too soon. (I reviewed Season 2 here and here.)
"Penny Dreadful," Showtime: Given that it features characters from classic tales of horror and Gothic suspense, "Penny Dreadful" could have been a derivative pastiche -- a tarted-up chance for a pay-cable network to cash in on America's seemingly endless appetite for bloody fare. "Penny Dreadful" is so not that. This smart and perceptive show had fun with its pulpier elements, to be sure; rocketing around Victorian London with an obsessed band of demon hunters was a blast at times. But all of that was, in a sense, window dressing for the much deeper and sadder tale that "Penny Dreadful" wanted to tell about the difficulty of connection and the strange beauty of grief. Every member of the core cast is very, very good but Eva Green, in particular, is spectacular as the mysterious Vanessa Ives. (I reviewed "Penny Dreadful" here, wrote about it here and also interviewed creator John Logan.)
"Rectify," Sundance Channel: I'm going to pull out a "Friday Night Lights" analogy -- again -- because "Rectify" reminds me of that modern classic for a lot of reasons. In its first and even better second season, "Rectify" offered exquisite detailed examinations of family dynamics and small-town life; it functioned as an intelligent examination of the challenges of masculinity and intimacy; it painted respectful portraits of Southern life and Christian culture (two things television is perpetually bad at); and it asked knotty questions about culpability and blame in complicated situations with no clear-cut villains and heroes. By turns wise, beautiful, sad and strangely optimistic, "Rectify" is a nuanced, compassionate drama that quietly but resolutely earns every one of its deeply affecting moments. (I wrote about Season 2 of "Rectify" here and here.)
"Review," Comedy Central: In 2013, we said goodbye to a man whose delusional obsessions destroyed his family and everything else he touched. Walter White has left us, but his brand of khaki-clad, suburban-dad mania lives on in the story of Forrest MacNeil, the affably deranged main character of "Review," which (like "Too Many Cooks") mined Heisenbergian commitment for maximum comedic value. Forrest evaluates life experiences for a TV show of the same name, and he believes -- or has to believe -- that he's doing the world a service by providing these reviews (ahem). That belief is the one fixed point of his life, and he can't abandon it, in the face of logic, pleas from loved ones and increasing evidence that he has lost his damn mind. The truth is, it's not that he can't let go of his devotion to the cause -- he won't abandon it, not after all the sacrifices he's made, and the more unhinged his commitment seems, the more he clings to it like a life raft in a storm. Many critics have singled out "Pancakes, Divorce, Pancakes" as one of the year's best episodes of television (which does contain the unforgettable line: "This certainly is an upsetting number of pancakes"), but for my money, "Best Friend; Space" is an even more wickedly hilarious exploration of something that's true in comedy, criticism and life: If you want results, you have to display total commitment. Or do you? ("Review" was discussed on this recent installment of the Talking TV podcast.)
"Transparent," Amazon: I never rank my Top 10 choices -- they're all my favorite! -- but this year, I'll happily reveal that one show is more favored than the others: In my opinion, "Transparent" was the best show of 2014. The Pfefferman clan contains such multitudes that I could write a book on why this show is so wonderful and why its themes of personal discovery resonate so deeply. But, for brevity's sake, I'll settle for a comparison: Like Jane Austen, Jill Soloway focused with laser-like precision on the manners, mores and concerns of one family in one geographic locale, and the more specific the stories and characters, the more universal the themes became. Whether we're talking classic novels or loosey-goosey stories about neurotic, modern-day Angelenos, it takes a brilliant observational eye and a subtle handling of structure to create something that looks so unforced, feels so lived-in and and manages to be quietly propulsive as well. Whatever you think about the Pfeffermans and the various changes they went through, once you see this show, it's hard to get these characters out of your mind; each one is so vivid and real and believably flawed. Every character's struggle is heartbreaking; every character is capable of breaking another person's heart without quite realizing it. And yet few shows carry their emotional burdens so lightly: "Transparent" also happens to be one of the most unsparing and wickedly funny comedies on TV. More, now, please. (I spoke to creator Jill Soloway on this podcast and reviewed "Transparent" here.)
"You're the Worst," FX: It can be scary to contemplate a lonely life; it can be even scarier to be tempted by a commitment to someone who's as wary and self-absorbed as you are. Like so many of the shows on this list, "You're the Worst" laid bare its characters' worst traits -- narcissism, callousness, being English -- while simultaneously celebrating the qualities that made them funny, human and kind of wonderful. Thanks to the marvelously acerbic, surprisingly openhearted adventures of Lindsay, Edgar, Gretchen and Jimmy, we know romance is not dead, it's just lurking inside the scarred hearts of disappointed novelists, veterans, party girls and -- wait, this can't be possibly true -- publicists. (I reviewed "You're the Worst" here and here.)
My list of Best New Shows is here; Best Returning Shows are here. Three shows on those lists, "Hannibal, "Marvel's Agents of S.H.I.E.L.D." and "Cosmos," are discussed in the most recent Talking TV podcast, which is here, on iTunes and below. On the podcast page, you can find many more discussions of the shows mentioned above.

BEFORE YOU GO
PHOTO GALLERY
'Walking Dead' Out Of Costume