This week, following Thanksgiving, Black Friday and Cyber Monday, we were especially tired -- and it seems as though Hollywood felt the same way.
Many stars looked like they didn't have enough energy to put time and effort into their outfits, and the results left us with a pretty bad worst-dressed list.
Rihanna failed at menswear, Olivia Palermo picked an unflattering skirt and Adriana Lima looked like she belonged in another decade.
Check out our least favorite looks of the week and let us know if you agree with our picks.
Kate Hudson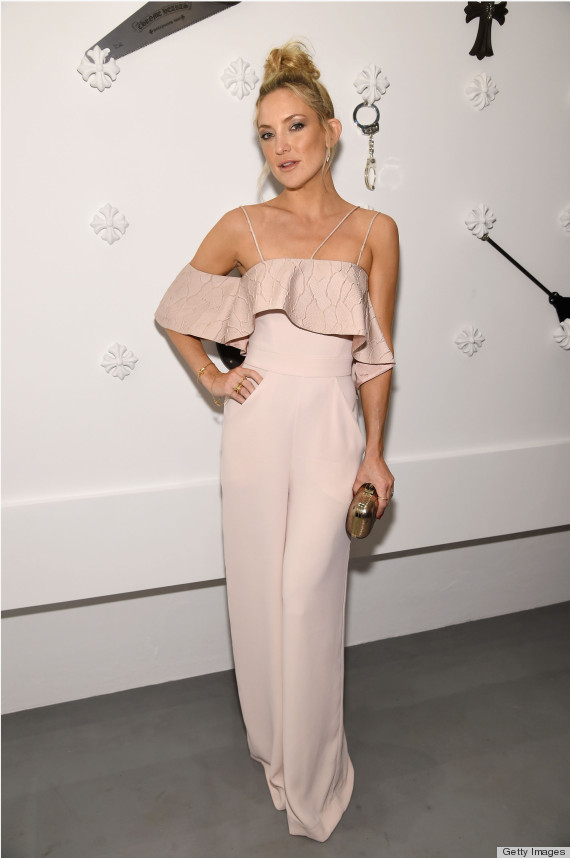 If you can make it past the severe top knot, the rest of Hudson's outfit isn't much better. The pants are pooling at the ground -- we wish she had visited a tailor prior to her red carpet appearance -- and the oversized frill on her jumpsuit is competing with her asymmetrical straps. Sometimes less really is more.
Rihanna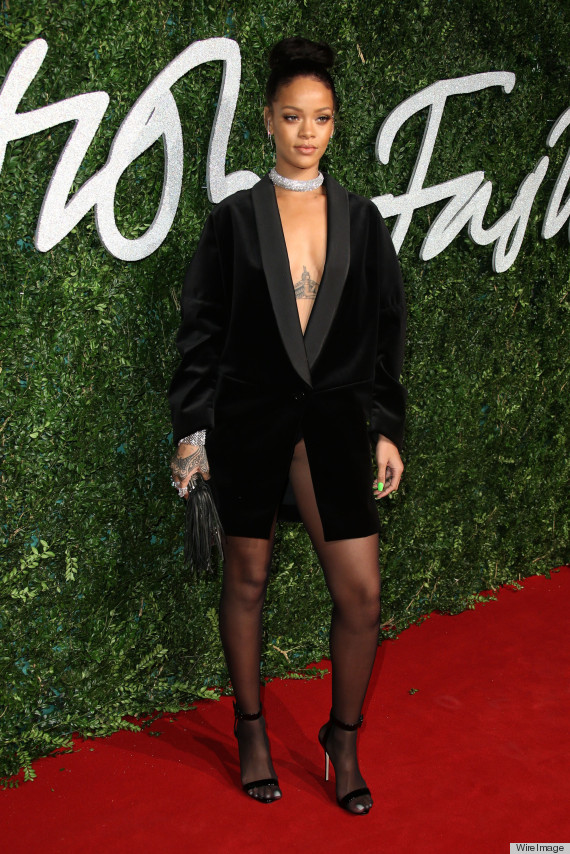 While we love a woman in menswear, we wish Riri had thrown on a pair of pants with this oversized tuxedo jacket. And we also wish she had opted for a slightly less boxy blazer, this one is overwhelming her small frame.
Olivia Palermo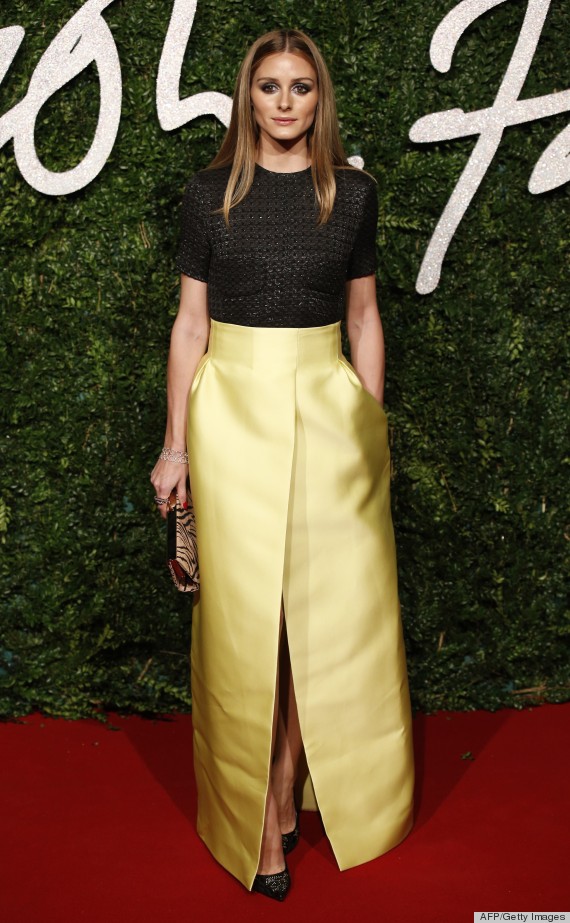 It's hard to pinpoint exactly what went wrong here, but we're going to give it a shot. The color combination is not our favorite (black against that lemon hue is a little harsh), the skirt is an awkward silhouette (especially with those pockets creating extra volume near the hips), and lastly, she should have opted for a metallic or nude shoe to lighten up the entire look.
Adriana Lima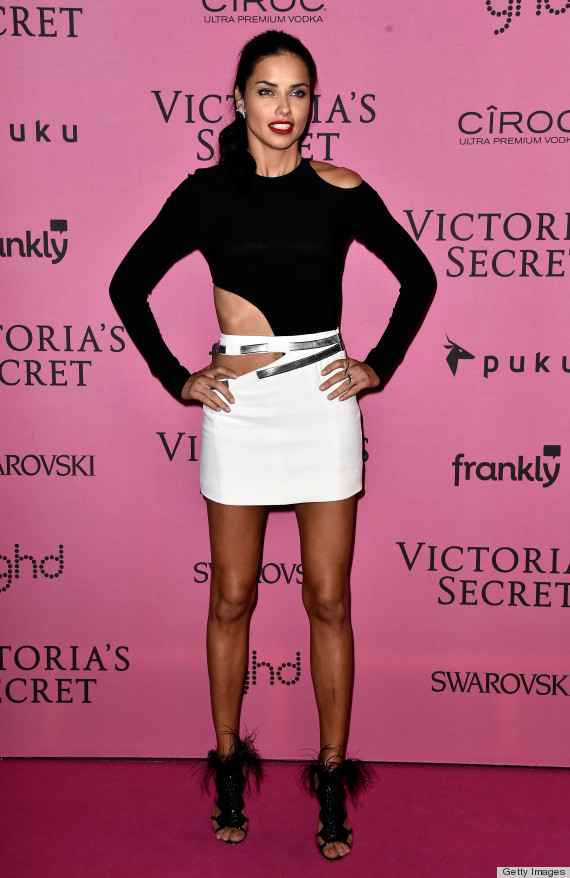 Cut-outs and metallics and feathers, oh my. We're not sure where to start. So we won't.
Uma Thurman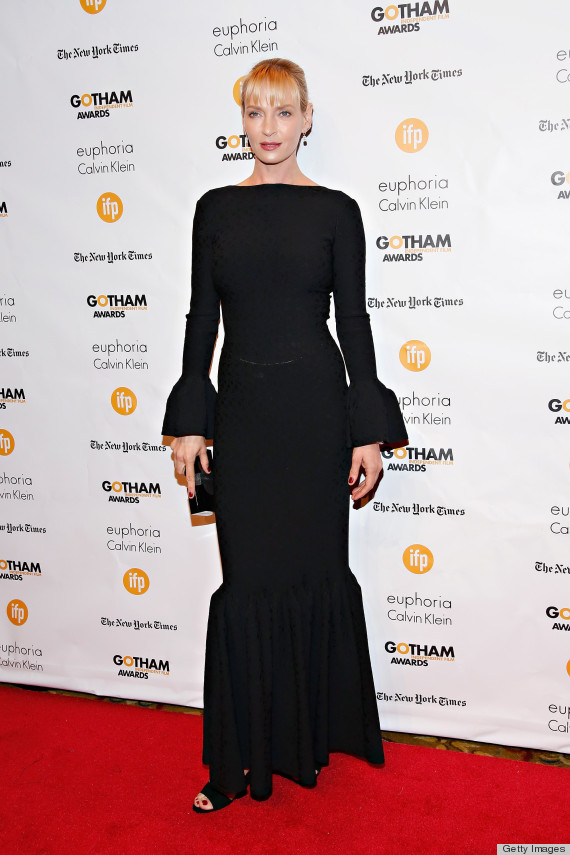 If we hacked off that hemline and made her dress shorter, this would have been a much more successful ensemble. Right now it's just a lot of black fabric with dated, flared cuffs.
BEFORE YOU GO
PHOTO GALLERY
Worst-Dressed Stars 2014