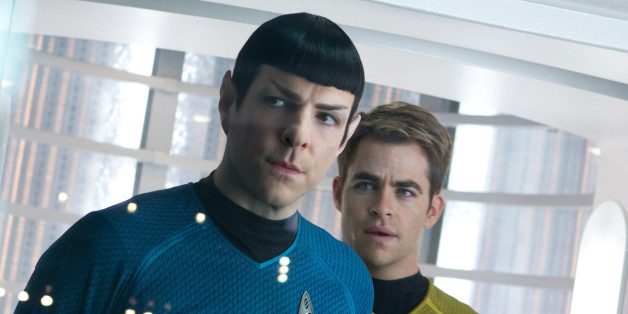 After J.J. Abrams decided to switch universes and leave "Star Trek 3" to direct "Star Wars: The Force Awakens," writer and producer Roberto Orci took over the job. Now, things have taken another turn.
Orci will no longer be directing the upcoming third installment in Paramount's "Star Trek" series, according to Deadline, but he will be staying on as a producer. Orci's reps confirmed to HuffPost Entertainment that he's not directing, while Paramount had no comment.
"Star Trek" fans will likely rejoice at this news, as Orci hasn't made the most positive impression on them in the past. After "Star Trek Into Darkness," Orci went off on fans' criticisms of the movie on a "Star Trek" comment board. When it was announced that Orci would be directing the upcoming film, fans weren't very pleased.
Deadline suspects that Edgar Wright may be one of the directors to replace Orci on a short list of unnamed others, while Entertainment Weekly has made its own wish list. Orci was also writing "Star Trek 3" with J.D. Payne and Patrick McKay, but it's not clear whether or not Paramount will stick with their current script.
For more, head to Deadline.
BEFORE YOU GO
PHOTO GALLERY
Celebrity News & Photos