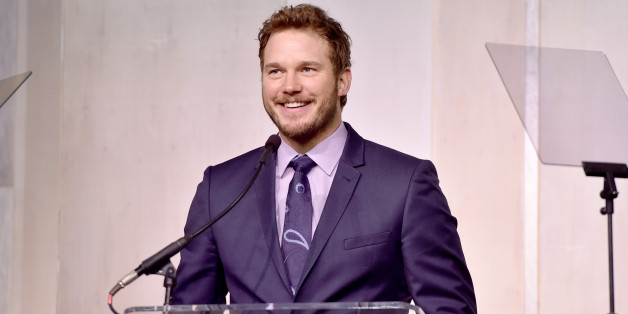 On Friday December 5, actor Chris Pratt spoke about his preemie son in an emotional speech at the March of Dimes Celebration of Babies.
"I've done all kinds of cool things as an actor: I've jumped out of helicopters and done some daring stunts and played baseball in a professional stadium, but none of it means anything compared to being somebody's daddy," Pratt said in the speech, according to Variety.
In August 2012, Pratt's wife Anna Faris gave birth to their son Jack nine weeks early. Baby Jack weighed 3 pounds, 12 ounces. "That's a decent-sized bass," Pratt joked, adding. "Very small for a human."
Jack's time in the NICU was difficult for Pratt and Faris, but they remained hopeful. "I made promises in that moment about what kind of dad I wanted to be and I just prayed that he'd live long enough that I could keep them," the actor said.
His hopes became a reality. After a month in the NICU, Pratt and Faris were able to bring their baby home. "Our Jack went from a small, helpless little squirt to a strong, smart, happy, funny, beautiful boy who loves monster trucks and Daniel Tiger, and, believe it or not, loves vegetables," the dad said. "Broccoli and cherry tomatoes are his favorite foods."
#HappyThankgiving #12thMan pic.twitter.com/38cKDKXhaX

— chris pratt (@prattprattpratt) November 28, 2014
Chris Pratt was speaking at the March of Dimes luncheon to help raise awareness and funds for pre-term birth research. According to the CDC, 1 in 9 babies was born premature in the U.S. in 2012. That's about 450,000 babies born too soon. Thirty-five percent of all infant deaths in 2010 resulted from preterm birth-related causes. While the preterm birth rate has fallen about 11 percent over the past seven years in the U.S., it remains higher than the rate in most developed nations, the March of Dimes website states.
In addition to his speech, Pratt also lent his voice to the organization as the narrator of a new March of Dimes informational video, the website states.
Pratt also commented on the technological advancements for preemies and the amazing work of the March of Dimes. "None of what we went through would be as easy even 10 years ago," he said, adding that in the NICU, life or death hangs in the balance -- "a balance that's tipping towards life by cutting-edge medicines, much of which is a direct result of this wonderful organization, the March of Dimes."
Like Us On Facebook |

Follow Us On Twitter |

Contact HuffPost Parents
BEFORE YOU GO
PHOTO GALLERY
5 Reasons Why Preemies Are Completely Inspiring