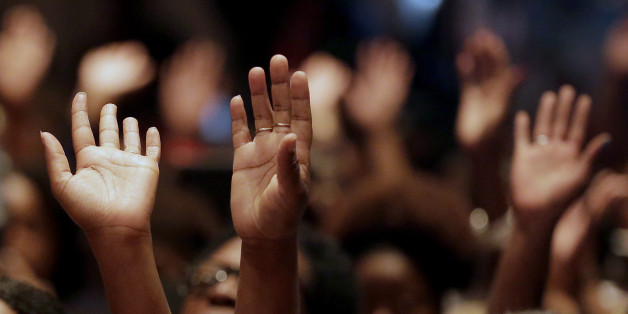 The St. Louis Post-Dispatch is turning off all comments on its opinion editorials, columns and letters, the editorial board announced Monday.
The paper offered a succinct explaination: "Why? Ferguson."
The Post-Dispatch said that for the next two months readers will not be able to comment on any opinion page pieces, calling it "an experiment in elevating the conversation." The decision to cut commenting is a result of high levels of "vile and racist comments" as well as "shouting and personal attacks" in the height of the Ferguson protests over the killing of Michael Brown.
The comments have not all been negative and racist, the editorial board said:
We intend to use our opinion pages to help the St. Louis region have a meaningful discussion about race. So we are going to turn off the comments in the editorial section for a while, and see what we learn from it. (Comment will continue on news articles). Comments might return to the opinion pages. Or we might find that without them, the discussion -- through letters, social media conversations and online chats, rises to a higher level.

That's the goal.
The post added that there will still be plenty of ways to comment on stories and for readers to get their voices heard, including a weekly live chat on Ferguson, which the paper will host. Readers can also go to their Facebook page and leave comments there.
"Let's give civility a try," the note concluded.
Editorial page editor Tony Messenger told The Huffington Post in an email Monday that while the paper hasn't calculated an exact increase in negative comments in relation to the Ferguson unrest, racism is undoubtedly present on the site. He said that the move to turn off commenting came after the paper challenged its readers to engage in a serious conversation about race.
"It's hard to have that conversation if the first comment under any editorial or column or letter on the topic divides rather than unites," he wrote.
Messenger said that the paper's goal now is to find a way for conversations to be "the most productive they can be."
"My goal is that our pages, and our editorial portions of the website be a place where some of the most important ideas for change are being discussed, and that people know they can come there and engage in ideas that might push the conversation forward, toward meaningful change," he wrote. "Maybe our letters increase and we add space for them. Maybe voices participate in the conversation who might have otherwise felt left out. Mostly, I wanted to make a statement: This conversation about race is important. We have to have it. We have to do so with civility in mind."