Updated on Dec. 11, 2014; 10:41 a.m. EST
This holiday, give the leading ladies in your life a gift that also helps women in need.
HuffPost Impact rounded up some of the coolest, most creative and consequential presents you can give loved ones this holiday season that benefit women around the world. From supporting formerly homeless women in Los Angeles and fighting breast cancer in the U.K. to empowering women workers in India and helping Malawi women who've been affected by HIV, there are countless ways to give a gift that counts.
Scroll below to learn more about gifts that help women around the world:
Jewelry Helping Poor Ugandan Women
When customers purchase jewelry from the Akola Project, they're helping fund community development initiatives in rural areas of Uganda, like clean water wells and
vocational training centers
for women. The nonprofit trains women to create its products -- which are sold in the U.S. -- and
all profits are allocated
to the workers, helping lift their families out of extreme poverty.
Find a gift here.
Cookbook Benefiting Female Victims Of War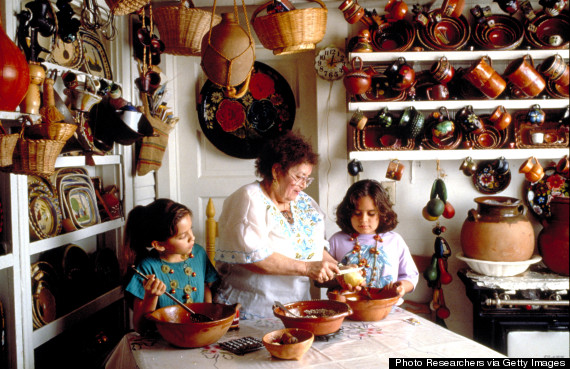 All of the publisher's profits from
Share
-- a cookbook produced by Women for Women International -- help women in war-torn countries rebuild their lives. With more than 100 recipes -- including Congolese sticky doughnuts, sweet potato-topped salmon, and Thai fish curry --
Share
features recipes from women living in the countries experiencing conflict where Women for Women International operates as well as world-renowned chefs from across the globe.
Buy it here.
Tote Bag That Fights Breast Cancer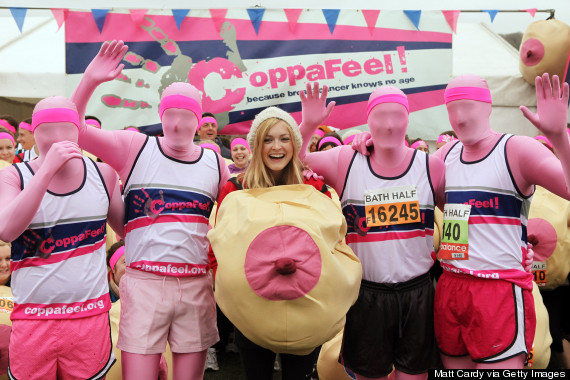 You can "
show off the fact that you totes check your boobs
" and support breast cancer awareness in the process by snagging a tote bag from CoppaFeel. The U.K.-based charity directs its message
at young women
, hoping to promote long-term self-examination habits that could one day save lives.
Buy it here.
Candle Helping Refugee Women In The U.S.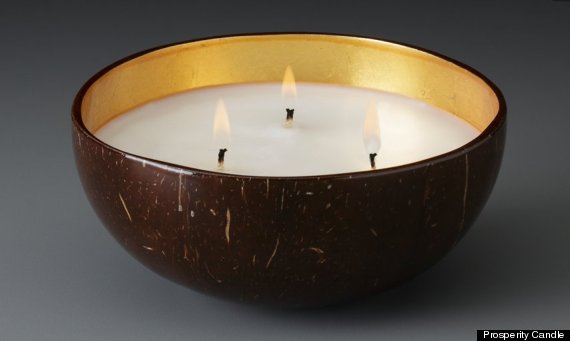 This gold Prosperity Candle from the brand's Coco Shine Collection helps women refugees rebuilding their lives in the U.S. The company also supports women's entrepreneurship in developing regions of the world, like Haiti. Buy it here.
Toys Helping Malawi Women Affected By HIV
Dsenyo's dolls are hand-stitched by women in a cooperative in Malawi. The fair trade line is empowering women -- many of whom have been affected by HIV/AIDS -- through sustainable employment, as it believes "business is a powerful way to address social and economic problems." Find a gift here.
Donations In Honor Of Loved Ones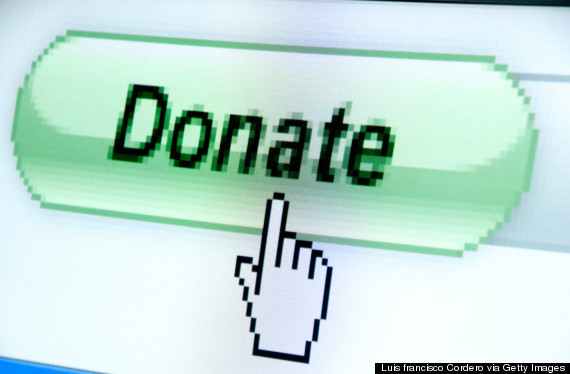 A donation made out in a loved one's name can fight breast cancer, help girls access education in the developing world or support female veterans, among many others.
Bracelets That Help Women With Disabilities In Cambodia
Brave Collection jewelry is crafted by underprivileged women and women with disabilities in Cambodia. Artisans
receive above-average wages
, work benefits and stipends for their children's education, and a portion of the collection's profits fight human trafficking in the Southeast Asian country.
Find a gift here.
Necklaces Supporting Homeless Women
Saying that an old key can share similarities with a person -- they both can be "
unique, flawed, scarred
and at risk of being discarded" -- actress and singer Caitlin Crosby founded The Giving Keys to change lives. With the help of multiple nonprofits, the company finds and employs homeless people to create necklaces from keys that have outlived their use.
Find a gift here.
Dress Empowering Marginalized Women In India
For the Frill of It Dress
" benefits the women who made it in India, many of whom use their involvement in the cooperative to becoming politically active in their community. Global Girlfriend has
multiple fashion items and accessories
that help empower women around the world.
Find a gift here.
Beauty Supplies Benefiting Women Who Are Beating Addiction
Run by the women of Magdalene -- a two-year residential community for women with histories of addiction and prostitution -- Thistle Farms sells
body balms, bath salts, lotions
, scents and other beauty supplies. Based in Tennessee, the organization teaches its workers skills in packaging, marketing and administration, enabling them to earn a living wage. Women also can put a percentage of their earnings in a matched savings account provided by Magdalene.
Find a gift here.
BEFORE YOU GO
PHOTO GALLERY
Christmas Gifts For Boyfriends