Rudolph's nose might have some competition in the brightness department.
For more than 15 years, Alex Goodhind, an electrician from Melksham, Wiltshire, in the U.K., has put his skills to good use and decorated his home in an elaborate light display involving thousands of Christmas lights for more than 15 years. The display isn't just an impressive holiday attraction though -- since 2006, Goodhind has used his display to raise money for the Dorothy House Hospice, where his mother was treated.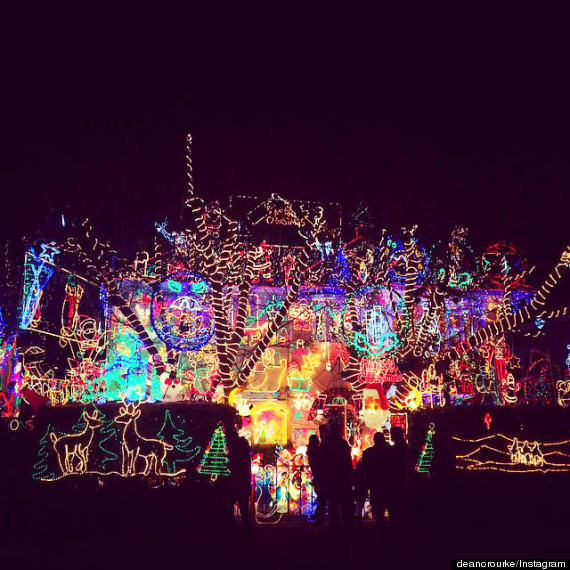 Photo Credit: deanorourke
"Alex does it to help the hospice that looked after his mum. There's a sizable electricity bill afterwards but it's all worth it," Goodhind's father, Colin, told the Daily Mail.
The winter wonderland consists of more than 200,000 Christmas lights and takes five weeks to put together, according to BBC News. It has garnered quite a bit of attention over the years, and Goodhind has raised more than 15,000 British pounds (about $23,000) for the hospice.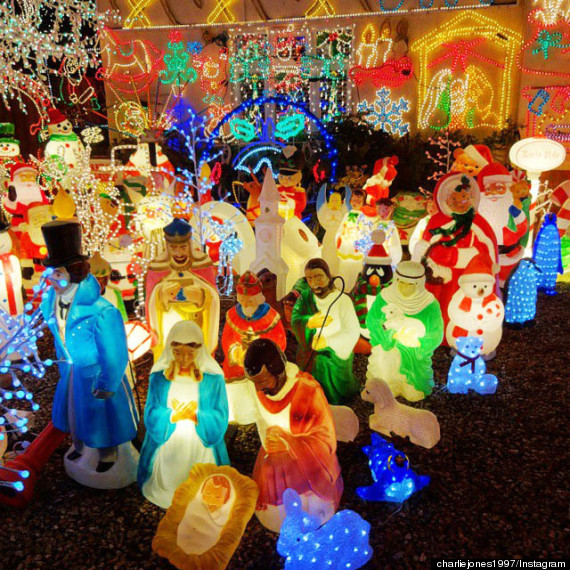 Photo Credit: charliejones1997
Visitors to the attraction, which occasionally features visits from Santa and his chief elf, will have to savor this year's display as it may be the 30-year-old electrician's last.
"There's so much work that goes into it that Alex feels it could be his last year," Colin told the Daily Mail. "He takes time off work to do it all, working all day on it for five weeks. It's such a big job. All the neighbors are very supportive."
To make a donation to the Dorothy House Hospice, click here.
BEFORE YOU GO
PHOTO GALLERY
Christmas Trees Around The World