What does a perfect day of eating look like? Lisa Drayer, MA, RD, author of The Beauty Diet recommends starting your day off with a healthy, fiber-rich breakfast, such as oatmeal or yogurt. For lunch and dinner, picture your plate in thirds. You want to fill your plate with one third protein, one third grains and one third vegetables. Half of a turkey sandwich with some salad makes for a healthy lunch choice. For dinner, a piece of salmon with brown rice and roasted veggies is a well-balanced meal. In terms of snacks, keep anti-oxidant rich fruits like dried apricots on hand. Have a midday bone-building snack like a latte, which is a great source of calcium, or string cheese. A little piece of chocolate or a low-fat ice cream cone at the end of the day is okay to have, and will keep you from feeling deprived -- just make sure you're controlling your portions!
For Lisa's expert tips on healthy eating at your holiday party, view the slideshow below:
PHOTO GALLERY
Lisa Drayer's Tips For Healthy Eating At Your Holiday Party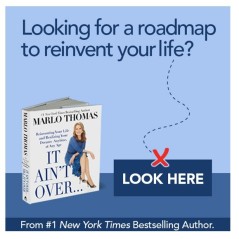 Add Marlo On Facebook:
Follow Marlo on Twitter:
Sign up to receive my email newsletter each week - It will keep you up-to-date on upcoming articles, Mondays with Marlo guests, videos, and more!