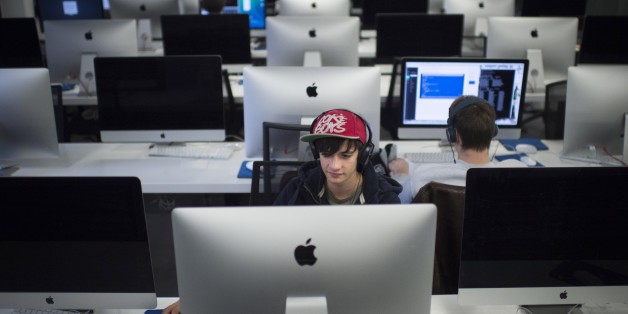 The majority of Americans believe access to the Internet has made them better informed and "improved their ability to learn new things," the Pew Research Center found in a new study, published Monday.
Having surveyed 1,066 adult Internet users, the study shows that 87 percent of Americans believe access to the web over the last five years has enhanced their learning abilities. A large number of people also felt the Internet has helped them stay current on national and international news (75 and 74 percent, respectively), as well as popular culture (72 percent).
Perhaps most surprising, however, is that despite the daunting, incomprehensible mass of content available online at any given moment, 72 percent of Internet users don't feel overwhelmed by the volume, but rather enjoy having a never-ending stream of information just a click, swipe or tap away.
"These generally positive attitudes are buttressed by the view that people like having so much information at their fingertips, rather than feeling information overload," the survey reads. "Moreover, this positive judgment extends to the broader culture. Most believe that average Americans and U.S. students are better informed than in the past."
America's love for the Internet isn't based solely on the ability to access data and new information, however. More broadly, in anticipation of the web's 25th birthday the Pew Research Center found this past February that of the 87 percent of American adults who use the Internet, 90 percent think the Internet has been a "good thing" for them personally, and 76 percent think it has positively impacted society. Only 15 percent said the Internet had been harmful to society, and only 6 percent said it had been a "bad thing" for them as individuals.