We all know that sugar contributes excess calories, which causes weight gain, and is associated with diseases like diabetes. But according to Lisa Drayer, MA, RD, author of The Beauty Diet says that sugar can also lead to to wrinkles and acne. Make sure you're aware of how much sugar you're eating each day. Sugar is found in foods that you wouldn't think of as being "sweet," like tomato sauce, ketchup, and salad dressing. Have no more than 6 teaspoons of sugar (around 100 calories) each day, and be sure to check the labels on the foods you're consuming to see how much sugar they contain.
For Lisa's expert tips on healthy eating at your holiday party, view the slideshow below:
PHOTO GALLERY
Lisa Drayer's Tips For Healthy Eating At Your Holiday Party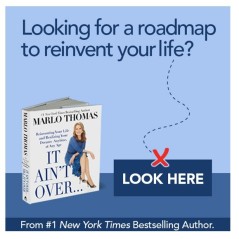 Add Marlo On Facebook:
Follow Marlo on Twitter:
Sign up to receive my email newsletter each week - It will keep you up-to-date on upcoming articles, Mondays with Marlo guests, videos, and more!