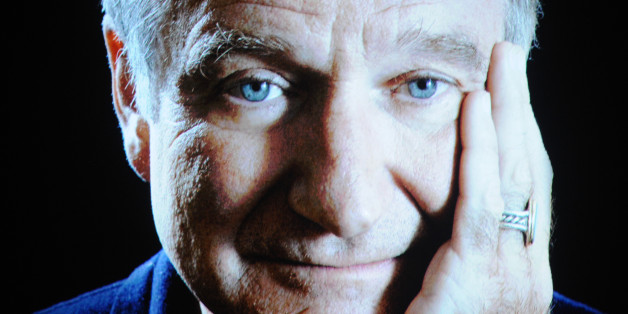 Last year it was Pope Francis, the Royal Baby and Miley Cyrus. But this year, our conversations -- Facebook conversations, that is -- were all about Ebola, the World Cup and the Ice Bucket Challenge.
Facebook released its Year In Review on Tuesday, listing the things its 1.35 billion monthly active users mentioned most in 2014. The social network published Top 10 lists ranking the most popular topics in several categories, including entertainers, movies and television.
In the U.S., the main topic for 2014 was Ebola, while the World Cup took the No. 1 spot globally. Our favorite entertainer was Beyonce (duh), and we rocked out to Pharrell's "Happy." George W. Bush had our favore Ice Bucket Challenge video.
To create the lists, Facebook measured the total number of posts that mentioned specific subjects (including abbreviations and some misspellings). It did not consider user engagement, including things like comments, likes or re-sharing.
Here are a few of Facebook's Top 10 lists for 2014:
Most Talked-About Topics In US:
1. Ebola virus outbreak
2. Ice Bucket Challenge
3. Robin Williams
4. Super Bowl
5. Michael Brown/Ferguson
6. World Cup
7. Conflict in Gaza
8. US midterm elections
9. Malaysia Airlines
10. ISIS
Most Talked-About Globally
1. World Cup
2. Ebola virus outbreak
3. Elections in Brazil
4. Robin Williams
5. Ice Bucket Challenge
6. Conflict in Gaza
7. Malaysia Airlines
8. Super Bowl
9. Michael Brown/Ferguson
10. Sochi Winter Olympics
Most Talked-About Entertainers In US
1. Beyoncé
2. Pharrell Williams
3. Nicki Minaj
4. Taylor Swift
5. Jimmy Fallon
6. Iggy Azalea
7. Katy Perry
8. Pitbull
9. John Legend
10. Kim Kardashian
Most Talked-About Songs In US
1. "Happy" – Pharrell
2. "All of Me" – John Legend
3. "Stay with Me" – Sam Smith
4. "Turn Down for What" – DJ Snake & Lil Jon
5. "Let It Go (from Frozen)" – Idina Menzel
6. "Drunk in Love" – Beyoncé featuring JAY Z
7. "Anaconda" – Nicki Minaj
8. "Shake It Off" – Taylor Swift
9. "Rude" – Magic!
10. "Fancy" – Iggy Azalea featuring Charli XCX
Most Talked-About TV Shows In US
1. Game of Thrones
2. Orange is the New Black
3. The Walking Dead
4. The Big Bang Theory
5. Downton Abbey
6. American Horror Story
7. Sons of Anarchy
8. True Detective
9. How I Met Your Mother
10. Scandal
For the rest of the lists, visit Facebook's Year In Review page.