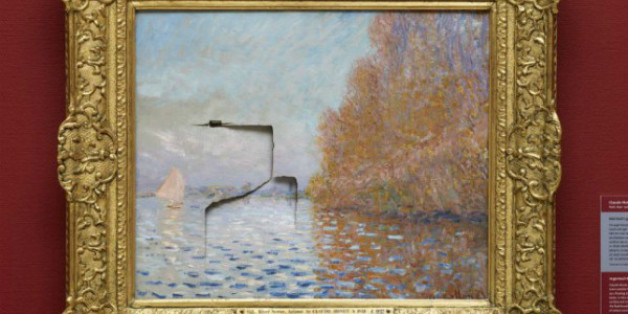 Don't touch the art! We all know that mandate. But if you absolutely must, please don't punch the art. Doing so could land you a five-year prison sentence.
Let a man by the name of Andrew Shannon be a lesson to you. In June 2012, according to Metro UK, Shannon punched a hole through Claude Monet's 1874 painting "Argenteuil Basin with a Single Sailboat," which is worth a cool $10 million. He then, according to artnet News, began screaming at the aghast witnesses at the National Gallery Ireland, and was restrained by a security guard on site.
The entire ordeal was recorded on camera and after viewing it in court, the jury required only 90 minutes of deliberation before deeming Shannon guilty. Following his release, Shannon will also be banned from all art galleries for 15 months. And if you were wondering, the damaged work has since been restored and returned to view.
Annnnnnd, that's why you don't punch a Monet! For related advice, check out the timeless classic This Is Why You Don't Rub Your Butt On A Clyfford Still Painting.
BEFORE YOU GO
PHOTO GALLERY
The Art of Vandalism