When it comes to avoiding extra weight gain around the holidays, Lisa Drayer, MA, RD, author of The Beauty Diet says that your focus should be on staying at the weight you're at -- don't set out to lose extra pounds with all these temptations around you! Instead, keep your weight steady by starting your morning off with a healthy breakfast. Drink lots of water, which will make you feel fuller, and less likely to over indulge. Keep snacks handy, so that you won't be so tempted by the holiday treats at your office. If you can grab a banana or some trail mix from your bag, it's less likely you'll succumb to temptation.
For Lisa's expert tips on healthy eating at your holiday party, view the slideshow below:
PHOTO GALLERY
Lisa Drayer's Tips For Healthy Eating At Your Holiday Party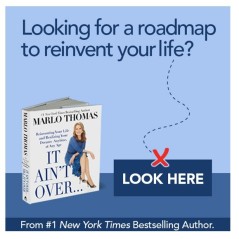 Add Marlo On Facebook:
Follow Marlo on Twitter:
Sign up to receive my email newsletter each week - It will keep you up-to-date on upcoming articles, Mondays with Marlo guests, videos, and more!