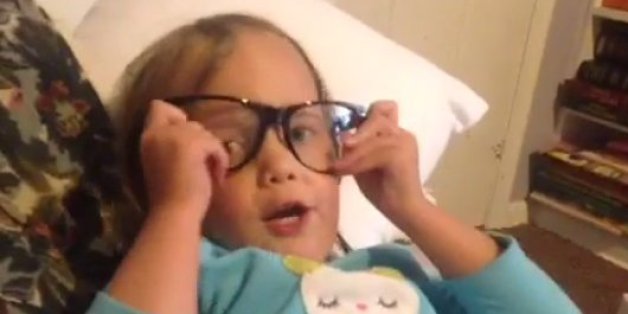 She's only 4-years-old, but Vine star Ava Ryan is wise beyond her years.
The precocious, pizza-loving kiddo quickly rose to internet fame after her mom Katie signed up for Vine to share videos with family and friends. Today, the pair have close to a million followers.
One thing we've noticed? For a toddler, the little lady has dished out some spot-on life advice, especially on matters of the heart. Relationship and breakup advice is kind of Ava's forte.
Below, nine times the pre-K Vine star schooled us in the art of breaking up.
First thing's first: Make your peace with being single.
Your friends are probably going to want to drag you out. If all you want to do is mope around, that's fine.
Sometimes you're just going to need a little alone time.
Besides, once you do get back out there, you're going to be a major hit. Your flirting skills are so on-point.
There will be times you have to slink out of some awkward first dates. Well-honed excuses are a must.
And you will definitely go on a date with a few stinkers. "I can do so much better than this," you'll think.
You will freak out a little when you find your crush's social media profile.
At some point, you'll start to feel like you've been single for a million years.
And then eventually, you'll begin to realize, single or in a relationship, you're cool as all get-out.
Get on with your bad self.
Keep in touch! Check out HuffPost Divorce on Facebook and Twitter. Sign up for our newsletter here.
BEFORE YOU GO
PHOTO GALLERY
Cute Kid Notes