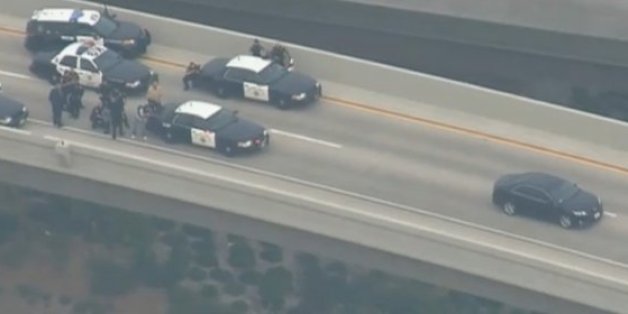 The suspect in the disappearance of four California kids was arrested after engaging in a standoff with police on a freeway Thursday morning.
Daniel Perez, 43, is accused of abducting his four boys, who disappeared along with their mother Tuesday. After a tense confrontation with police, Perez exited his vehicle with two of his children and appeared to try and jump off an overpass. Police were able to apprehend him and all four children were accounted for.
Perez's Toyota Camry was stopped on a highway in Santee, near San Diego. Officers remotely activated a Lojack stolen car location system inside the car to bring the suspect's vehicle to a halt, police said.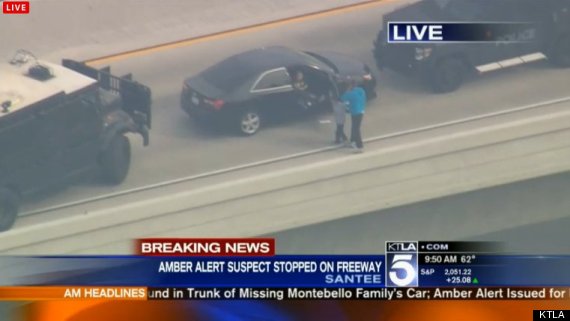 BREAKING: Police standoff on Santee, Calif., freeway in Amber Alert of children from Montebello - via @KTLA pic.twitter.com/F4pVirHYac

— NewsBreaker (@NewsBreaker) December 11, 2014
SWAT teams arrived on the scene around 9:30 local time. Authorities appeared to have set up high powered rifles and imaging equipment pointed at the car.
An Amber Alert was issued after the body of Erica Perez, the mother of the four boys, was allegedly found in the trunk of the family's other car on Wednesday. Daniel Perez is a person of interest in his wife's murder, according to police.