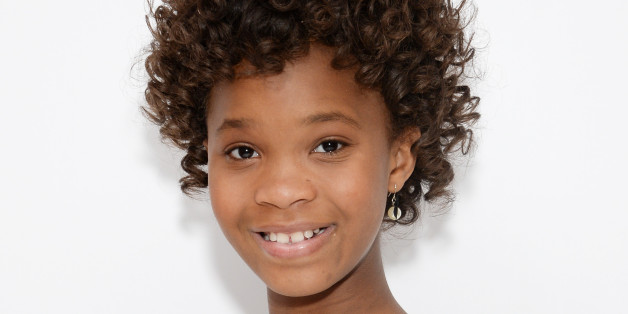 The 72nd annual Golden Globe nominations were announced Thursday morning, highlighting the best in film and television this year. As usual, there were a handful of delightful surprises, unfortunate snubs and disappointments. Here's how people reacted to the news on Twitter:
"Maps to the Stars"
Julianne Moore grabbed two Best Actress nominations this year, one Drama for "Still Alice" (for which she has also earned a SAG nomination) and one Comedy for "Maps to the Stars." That film definitely divided critics this year (it left us at HuffPost Entertainment with a mix of intrigue and frustration). Moore might have won the Best Actress award for the David Cronenberg dark satire at Cannes earlier this year, but Twitter was still perplexed that the Hollywood Foreign Press even recognized it, especially as a Comedy.
Honestly may have entered a fugue state at that MAPS TO THE STARS nomination. I don't care if it was Julianne Moore, that movie's the pits.

— Joe Reid (@joereid) December 11, 2014
Not sure how "Maps to the Stars" is remotely a comedy (or a good movie), but that Julianne Moore nomination is deserved. #GoldenGlobes

— Matt Jacobs (@tarantallegra) December 11, 2014
Maps To The Stars = Comedy/Musical = LOL FOREVER.

— Kate Erbland (@katerbland) December 11, 2014
"Big Eyes"
Tim Burton's "Big Eyes" has a 75-percent Fresh rating on Rotten Tomatoes and earned three nominations for Best Actor (Christoph Waltz), Best Actress (Amy Adams) and Best Original Song (Lana Del Rey), but not everyone understood why:
#GoldenGlobes even more wack than usual this year. Has anyone in the HFPA actually seen Big Eyes? Maybe they just like the paintings?

— Ty Burr (@tyburr) December 11, 2014
Also, I have more of a headache from the fact that Big Eyes got 3 noms than I did while watching that garbage movie

— Erin Whitney (@CinemaBite) December 11, 2014
Quvenzhané Wallis
Well, this was a shocker! Not that we don't all love the talented young actress (and more important, how excited we are for what purse she'll bring to the Globes?), but the fact that Wallis was nominated for "Annie" was a big surprise and made some question why the actress wasn't recognized by the HFPA in 2013 for her Oscar-nominated role in "Beasts of Southern Wild."
QUVENZHANE?!?!?!?!?!?!?! #GoldenGlobes

— Amy Kaufman (@AmyKinLA) December 11, 2014
@kateyrich Let's not carp -- at least she got the nod. Given that they resorted to ANNIE to fill out the field, the alternative is scary.

— Guy Lodge (@GuyLodge) December 11, 2014
Crazy #goldenglobes didn't nominate Quvenzhane for "Beasts," but did for "Annie": http://t.co/dnzSA5A1gE

— Christopher Rosen (@chrisjrosen) December 11, 2014
"Into the Woods"
Rob Marshall's musical film nabbed three nominations on Thursday, one for Best Musical or Comedy Film, Best Actress for Emily Blunt and Best Supporting for Meryl Streep. That was still was a bit much for some.
Three Golden Globe nominations for INTO THE WOODS is six too many.

— Bilge Ebiri (@BilgeEbiri) December 11, 2014
But at end of the day ...
The Globes can be right, but they can also be so wrong.
What the Golden Globes Get Wrong About Movies, TV, Art, Life, Reality, Basic Common Sense...

— Nick Schager (@nschager) December 11, 2014
Golden Golden Globes rule - They're decided by a small cartel, are ridiculous, stupid, shallow - Unless, of course, you agree w/ the winner

— Jason Gorber (@filmfest_ca) December 11, 2014
Because the truth is:
In considering the Golden Globes, remember that this is the official mission statement of the HFPA:
¯\_(ツ)_/¯

— Dave Itzkoff (@ditzkoff) December 11, 2014
BEFORE YOU GO
PHOTO GALLERY
Golden Globes 2014