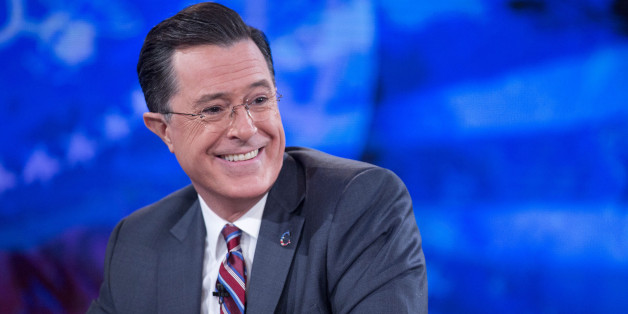 Goodbye, Nation. "The Colbert Report" has announced the guests for Stephen Colbert's last week of shows. Seth Rogen will appear on Monday, Dec. 15, Kendrick Lamar on Tuesday, Dec. 16, National Book Award winner Phil Klay on Wednesday, Dec. 17, and Grimmy, Colbert's "lifelong friend," on Thursday, Dec. 18.
Colbert is set to take over "The Late Show" next year after David Letterman wraps things up in May. CNN speculates a start date for the new host will happen at the end of that month, which is also close to the end of sweeps, or in early June.
"The Nightly Show with Larry Wilmore" will replace Colbert's show and premiere on Monday, Jan. 19.
BEFORE YOU GO
PHOTO GALLERY
Behind 'The Colbert Report'