Want the best price on holiday gifts this year? Lifestyle expert Limor Suss recommends purchasing gifts on your mobile device. You'll actually get better prices than if you were to purchase the item on your desktop computer, because many sites are offering user incentives on mobile phones and tablets. Remember to make sure that you're buying from a secure, trusted website that has an "https" in the title before plugging in your credit card information.
For Limor's holiday snack ideas, view the slideshow below:
PHOTO GALLERY
Holiday Snack Ideas From Limor Suss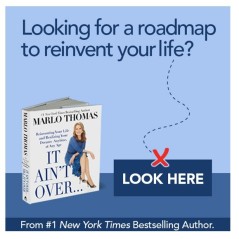 Add Marlo On Facebook:
Follow Marlo on Twitter:
Sign up to receive my email newsletter each week - It will keep you up-to-date on upcoming articles, Mondays with Marlo guests, videos, and more!