Awkward doesn't even begin to describe it.
We can only imagine the conversation between Angelina Jolie and embattled Sony Pictures co-chairman Amy Pascal as they rubbed elbows at The Hollywood Reporter's Women in Entertainment Power 100 Breakfast on Wednesday -- shortly after nasty emails about Jolie leaked following the Sony hack.
In recently surfaced correspondence between Pascal and producer Scott Rudin, Rudin referred to Jolie as a "minimally talented spoiled brat" with a "rampaging spoiled ego."
Pascal didn't lambaste the actress so directly, though the body language in a photo from THR's event speaks volumes, suggesting high-level tension remains: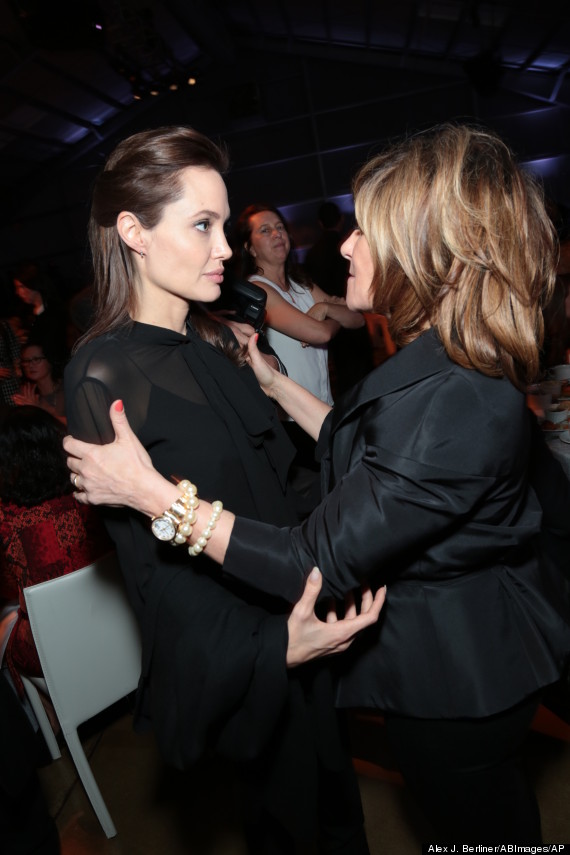 In other conversations that came to light, Pascal and Rudin mocked President Obama and the kinds of movies he likes. Both parties later apologized for the comments.
"The content of my emails to Scott were insensitive and inappropriate but are not an accurate reflection of who I am," Pascal wrote Thursday. "Although this was a private communication that was stolen, I accept full responsibility for what I wrote and apologize to everyone who was offended."
BEFORE YOU GO
PHOTO GALLERY
The Beautiful Angelina Jolie