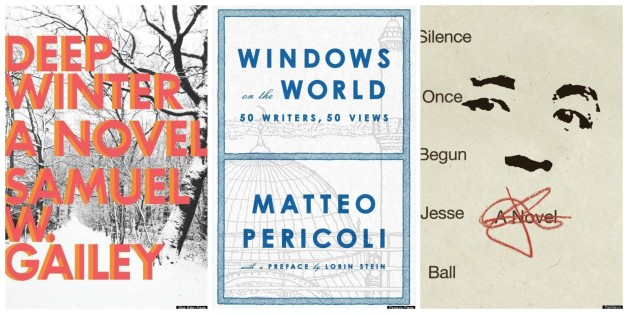 If you're not into judging books by their covers, you can check out our Best Books of 2014 list, which promises to assess titles based on content rather than first impressions. But if you'd like to indulge your inner aesthete for a moment, we suggest you peruse those we've selected as among the most beautifully designed we spotted on the shelves this year.
Included is Lydia Davis's Can't and Won't, a title that underwent an arduous design process. Faber & Faber art director Charlotte Strick shared the details with The Huffington Post, as well as a few rejected designs. For the same series, Little, Brown art director Julianna Lee revealed her process for the wildly popular California, and Denis Johnson shared his own Basquiat-like sketch for The Laughing Monsters.
And now, here is our selection of the cleverest, prettiest and most creative cover designs of 2014:
CORRECTION: An earlier version of this article credited the designers of the interiors of the books rather than the designers of the covers.
PHOTO GALLERY
20 Gorgeous Book Cover Designs
BEFORE YOU GO
PHOTO GALLERY
7 Brilliant Writers Who Were Overs