Looking for a fun cocktail to make for the holidays? When crafting a themed cocktail, lifestyle expert Limor Suss recommends finding an alcohol or juice that's already the color you're looking for, instead of using food coloring. For example, mix a dash of Campari, a red bitter liquor, with some Prosecco, and garnish it with mint. You can make a vodka and cranberry cocktail look festive by adding a green garnish as well. For a green Christmas cocktail, mix Midori with pineapple juice, top with maraschino cherries.
For Limor's holiday snack ideas, view the slideshow below:
PHOTO GALLERY
Holiday Snack Ideas From Limor Suss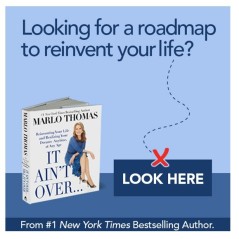 Add Marlo On Facebook:
Follow Marlo on Twitter:
Sign up to receive my email newsletter each week - It will keep you up-to-date on upcoming articles, Mondays with Marlo guests, videos, and more!