Having a tough time figuring out what to get for your significant other's parents? Lifestyle expert Limor Suss suggests making a custom gift basket. Purchase a nice wicker basket, and head to a specialty grocery store to choose a few items that you know his or her parents will like, such as teas or jams. You'll be able to make it as big or as small as you feel comfortable giving, and selecting what goes into the basket will give the gift a personal touch.
For Limor's holiday snack ideas, view the slideshow below:
PHOTO GALLERY
Holiday Snack Ideas From Limor Suss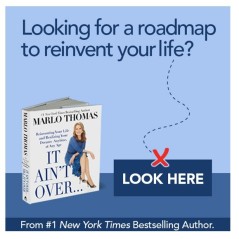 Add Marlo On Facebook:
Follow Marlo on Twitter:
Sign up to receive my email newsletter each week - It will keep you up-to-date on upcoming articles, Mondays with Marlo guests, videos, and more!