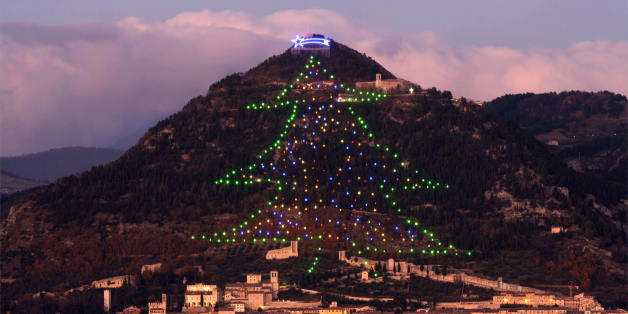 Whenever we think of Italy, we think of flowing wine, amazing food and the perfect vacation destination. Rarely, though, do we think of it as the perfect Christmas vacation destination, nor do we remember that it's home to the largest Christmas tree ever (well, of a certain sort).
In the region of Umbria, the medieval town of Gubbio, Italy is known for one major thing: a huge, fake Christmas tree. In early December, the town transforms nearby Mount Ingino into one of the largest tree-light installations in the world.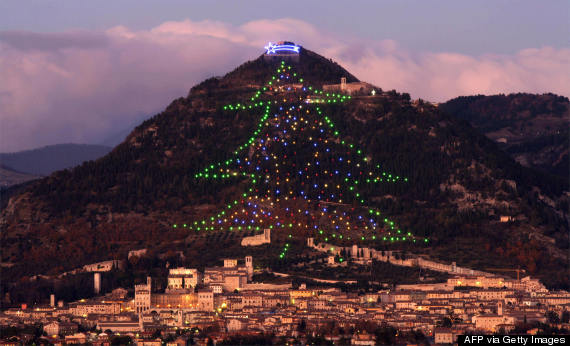 We've seen some beautiful Christmas trees in our time, but nothing holds a candle (or more accurately, a bulb) to this Guinness World Records inductee that's been "switched on" by both Pope Benedict XVI and Pope Francis.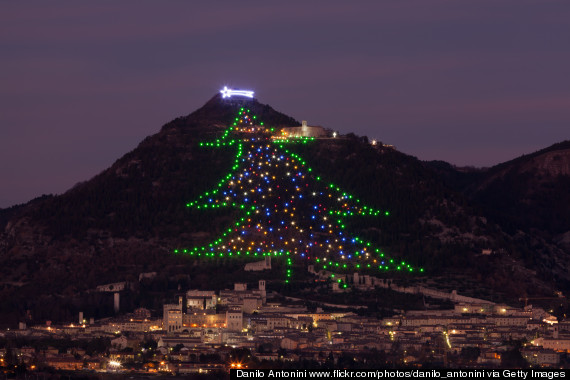 The tree is part of a decades-old tradition in Gubbio, where volunteers spend many months getting the massive tree ready.
Residents attend the lighting ceremony just before the Feast of the Immaculate Conception, and the tree's lights usually go out in early January. That gives us a few days more days to book a ticket! Buon Natale (Merry Christmas), Gubbio!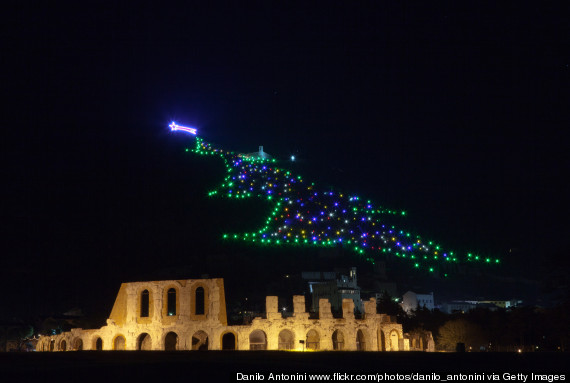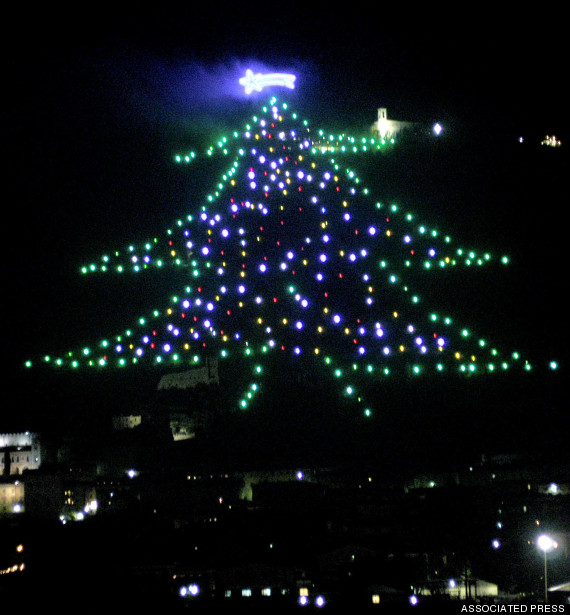 (h/t Amusing Planet)
BEFORE YOU GO
PHOTO GALLERY
Christmas Trees Around The World