Before she starred alongside the likes of Melissa Gilbert, Jason Bateman and Michael Landon on "Little House on the Prairie," child actress Melissa Francis had a small role alongside another big-name talent: Robin Williams. In 1980, Francis appeared on just one episode of Williams' hit sitcom "Mork and Mindy," but the now 42-year-old television journalist says that the late actor had given her a sweet present that she has treasured for the last three decades.
"This is Mr. One Eye," Francis says, holding up a weathered, one-eyed teddy bear. "It was... a gift from Robin Williams."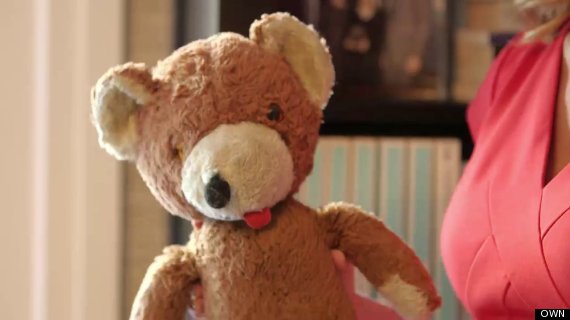 In the "Mork and Mindy" episode all those years ago, Francis played a young version of Mindy in a flashback sequence. "In the episode, I was carrying this one-eyed bear around, everywhere I went," she explains to "Oprah: Where Are They Now?"
When filming wrapped, Francis hoped to keep the stuffed animal. "I desperately wanted to keep the bear," she says. "I was 7 or 8 and had gotten really attached to it."
The prop manager, however, told her no. "I remember the [prop] manager was like, 'Forget it,'" Francis recalls. "Because if we had to do a re-shoot, they wanted to still have the bear."
That's when Williams spoke up on her behalf.
"Robin Williams begged and begged," Francis says. "Decades and decades later... I still have [the bear]. It's just my favorite childhood item."
More: Francis reveals why she left Hollywood to go to Harvard, leaving her acting career behind.
"Oprah: Where Are They Now?" airs Sundays at 9 p.m. ET on OWN. Find OWN on your TV.
BEFORE YOU GO
PHOTO GALLERY
Robin Williams Quotes