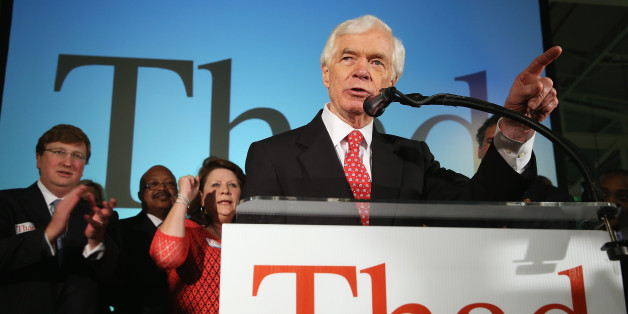 Rose Cochran, the wife of Sen. Thad Cochran (R-Miss.), died Friday morning at the age of 73, according to the Clarion-Ledger and the Associated Press.
Cochran was at the center of a bizarre scandal during the senator's re-election campaign earlier this year after a Mississippi blogger took photographs of her in a nursing home. The blogger, Clayton Kelly, and three other men, including the vice chairman of the Mississippi Tea Party, were arrested for allegedly conspiring to use the images of Cochran's wife, who suffered from dementia, in a political video.
Mississippi state Sen. Chris McDaniel (R), who challenged Cochran in the state's primary, denied involvement in the plot even though several of the men were said to be his supporters. Cochran used the fallout in several campaign videos, which led to his victory over McDaniel and subsequent re-election in the Senate.
Mark Mayfield, a leader of the Mississippi Tea Party who was arrested in the incident, committed suicide in June.
BEFORE YOU GO
PHOTO GALLERY
Notable People We've Lost In 2014