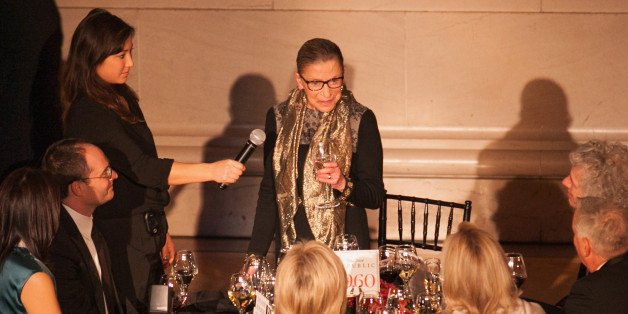 As if things weren't bad enough at The New Republic, Supreme Court Justice Ruth Bader Ginsburg has canceled her subscription, according to a report in The New Yorker.
Ryan Lizza ended his in-depth piece on TNR's unravelling with this little twist of the knife:
Hughes tried to contain the damage. As rumors of a second wave of departures circulated, Hughes and Snyder offered several members of the remaining editorial staff one- to two-thousand-dollar bonuses, and in an op-ed for the Washington Post Hughes tried to explain his vision for the magazine. He told me, "I could have done a better job, at times, of making sure that the editorial staff knew that when we talked about experimentation, innovation, it wasn't to come at the cost of the things that made us special."

For many longtime friends of T.N.R., the contrition was too late. This week, Ruth Bader Ginsburg, who had delivered the toast to the magazine on its hundredth anniversary, sent a private note to one of the departing editors telling him that she had cancelled her subscription.
Just last month, Ginsburg lauded the magazine at its 100th anniversary celebration.
The New Republic's editor, Franklin Foer, as well as its longtime literary editor Leon Wieseltier, quit their jobs last week after the magazine's owner, Chris Hughes, installed a controversial new CEO who promised to transform it into a "vertically integrated digital-media company." In protest of such changes, dozens of staffers resigned.
The criticisms of Hughes' handling of the situation have been rolling in ever since.
"I have to say, it sounded ham-handed the way the guy handled it," New York Times executive editor Dean Baquet said in an interview with Women's Wear Daily published Friday.