The most notable names of 2014 come from famous figures in a variety of fields including entertainment, sports and the fine arts.
Our picks for the 14 names most emblematic of the events of 2014 -- along with their related runner-ups -- are: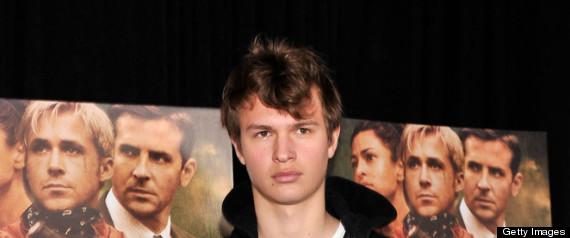 Young Ansel Elgort hit the daily double this year via leading roles as Caleb Prior in "Divergent" and Augustus (Gus) Waters in "The Fault in Our Stars." His father being a photographer, it's a no-brainer that his name was inspired by the iconic Ansel Adams.
Runner-up: Ellar Coltrane, the boy in "Boyhood," who was filmed over a 12-year period, starting at six. His jazzy surname is actually his middle, Ellar's dad being -- surprise, surprise -- a musician.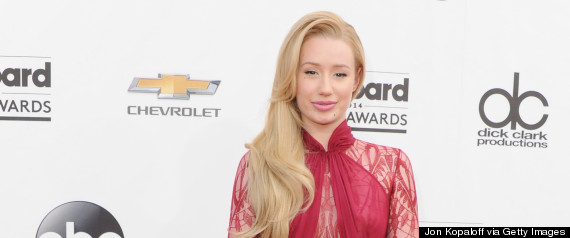 With singer Iggy Azalea, forget Iggy -- Azalea is one of the fastest climbing flower names -- it came on the list in 2012 and jumped 269 places last year. (We do wonder why she dropped her gorgeous birth name of Amethyst Amelia.)
Runner-up: Ariana Grande: Another hot young singer bears an even more popular, if less distinctive, name -- Ariana has been in the Top 100 since 2001 and is now at #54. Daenerys Targaryen is the silvery-haired, purple-eyed character in the megapopular "Game of Thrones." Invented by author George R. R. Martin, Daenerys ranks a surprising Number 77 on Nameberry -- though it's nowhere near as prevalent as GOT name Arya.
Runner-up: Emilia Clarke is the British-born beauty who embodies Daenerys. This delicate Latinate form of Emily is growing in popularity -- it's Number 208 in the US, 13 in Scotland.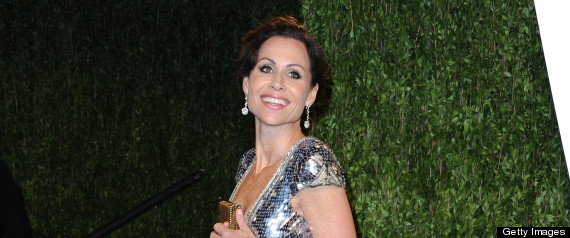 The biblical Dinah is the protagonist of the best-selling Anita Diamant novel, The Red Tent, now a TV miniseries. Perhaps this will help popularize this lovely but neglected Old Testament name, which hasn't been on the popularity list since the mid-sixties.
Runner-up: Minnie Driver (born Amelia) plays Dinah's biblical mother, Leah, in "The Red Tent." Minnie is one of the lovable old turn-of-the-last-century (when it was as high as Number 5!) nickname names that are beginning to regain their trendy feel.
Fitzgerald, runner-up Huck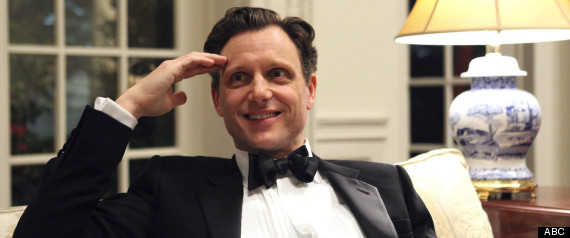 The creators of TV hit show "Scandal" have been particularly creative character namers as well. President Fitzgerald Grant, known as Fitz, is a good example of a perfect, on-trend name, as parents are starting consider names like Fitzwilliam and Fitzgerald.
Runner-up: "Scandal" co-character Huck is another good example of their knack. More than a century after the publication of Huckleberry Finn, Huckleberry/Huck has been a surprising overnight success, already chosen by a couple of celebs.
Jimmy, runner-up Jimmy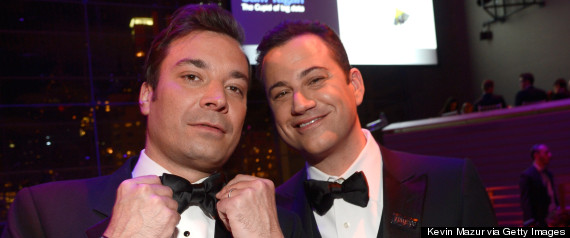 In late-night TV, 2014 was the year of the Jimmys, as the sons of James Fallon and James Kimmel vied for audiences following the 11 pm news. Both inherited the name James -- the Number 13 classic -- at birth, but have always been called Jimmy—one of those retro nicknames suddenly sounding almost fresh again.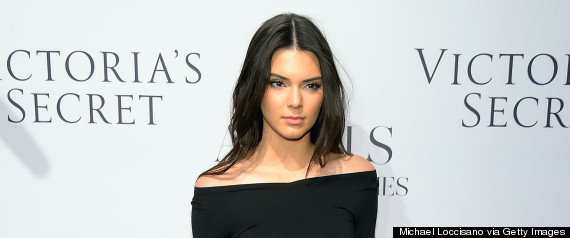 Nineteen-year-old Kendall Jenner has stepped out of the Kardashian family circle to become one of the top young models on the runway. The name Kendall was first propelled to popularity by a soap character played by Sarah Michelle Gellar, reaching its highest point in 2012, at Number 116.
Runner-up Ireland Baldwin is another high-profile model from a high-profile family, as the daughter of Kim Basinger and Alec Baldwin, who said that place names were a family tradition. It took a while, but Ireland was one of the fastest-rising names of 2013, climbing 216 places.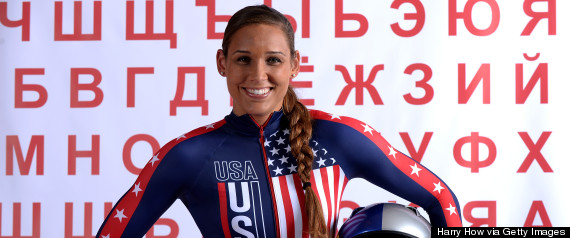 Lolo Jones is an Olympic athlete, competing in both track and field and bobsled. She represented the U.S. at the 2014 Winter Olympics in the latter, making her one of the few athletes who have competed in both the Summer and Winter Olympic games. She was born Lori, but we're loving the nickname her mother gave her when she was little.
Runner-up: Montreal-born Justine Dufour-Lapointe is one of three competitive skiing sisters. Justine finished first in the Moguls event at Sochi this year, making her the youngest freestyle skiing champion ever at the Winter Games. Justine is an elegant French name with literary cred that has never reached the US popularity that twin brother Justin has.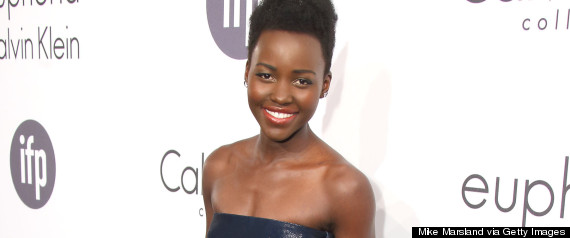 Lupita Nyong'o not only won a Supporting Role Oscar for her superb performance in "12 Years a Slave" but electrified the world with her intelligence, charm, and beauty, becoming an instant fashion icon. Lupita is a Spanish diminutive of Guadalupe, and the actress will surely inspire some baby-namers to use it.
Runner-up: Solomon Northup's slave-narrative memoir, published in 1853, was the inspiration for the powerful movie 12 Years a Slave 160 years later. The Old Testament name Solomon, which means peace and evokes wisdom, is on the rise, at Number 424 in the US, 272 on Nameberry.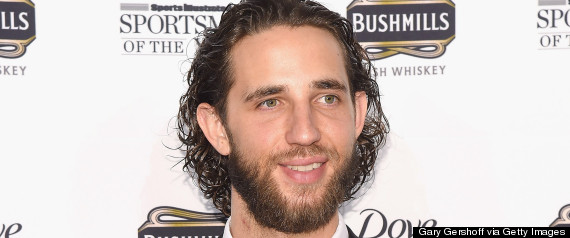 Madison Bumgarner had a fantastic year, leading the San Francisco Giants to a World Series victory and being named Sports Illustrated's Sportsman of the Year. And he also showed that boys can still be Madisons too.
Runner-up: As Bumgarner rose, 2014 saw the end of the illustrious career of Derek Jeter, five-time World Series champion. The name Derek is old news, but a surprising number of parents have begun using Jeter in his honor.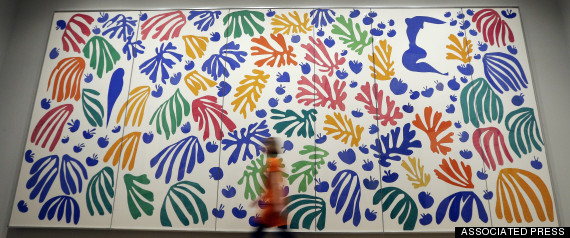 One of the most talked-about art exhibitions of the year was New York's MOMA show of Henri Matisse's brilliantly colorful late-life cutouts. Parents have been scanning art catalogues for name inspiration, already using Turner and Hopper, Monet and Manet … so Matisse could be next, especially as a middle.
Runner-up: On the West Coast, there was a massive exhibition of the sculptures -- both mobile and stabile -- of Alexander Calder. Calder makes another interesting choice for art-loving families. Also in the art news this year Bowie, at the New Museum, and Keane, the artists portrayed in Big Eyes.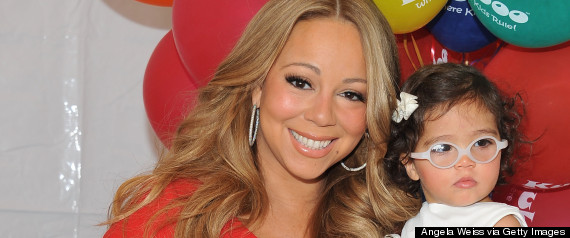 Mariah Carey named her twin daughter Monroe, honoring idol Marilyn, in 2011, but it wasn't till this year that this middle-aged man's name took off for baby girls, chosen for several other celebs as both a first and a middle.
Runner-up: Marlow/Marlowe was another hot M-name for girls, chosen by celebs Jason Schwartzman, Sienna Miller and Nathan Followill. Jenny von Oy doubled the pleasure by naming her daughter Marlowe Monroe.
Pharrell, runner up Bruno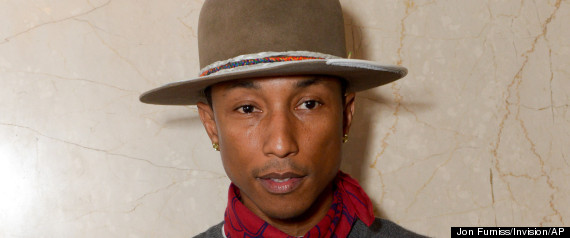 Pharrell Williams made everybody happy at the end of 2013 and into this year with his "Happy" song that became one of the best-selling singles of all time. He might well have been named to honor his father, Pharaoh.
Runner-up: Bruno Mars, born Peter but nicknamed Bruno as a child, performed last year at the most watched Super Bowl halftime show in history and won the Grammy for Best Pop Vocal Album of the year.
Shonda, runner-up Jenji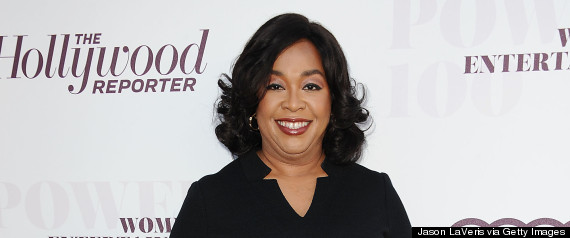 Named one of TIME magazine's 100 people who shaped the world, Shonda Rhimes has been the executive behind hit after hit TV show -- from "Grey's Anatomy" to "Scandal" to "How to Get Away with Murder." The name Shonda had its moment of popularity in the early 70s, just around the time of Rhimes's birth.
Runner-up: Jenji Kohan is the creator of one of the year's other big hit shows, the groundbreaking "Orange is the New Black." Her name is an interesting, creative variation of all the other Jen-names.
Like Us On Facebook |

Follow Us On Twitter |

Contact HuffPost Parents
BEFORE YOU GO
PHOTO GALLERY
Inspiration Behind Celebrity Baby Name Choices