Here at HuffPost Travel, we love exploring America's best small towns, finding tiny islands where we'd least expect them and looking for itty-bitty travel accessories that fit right in our suitcases. But we've never seen anything quite like little roads -- and this one is so small that it almost doesn't look like a road at all!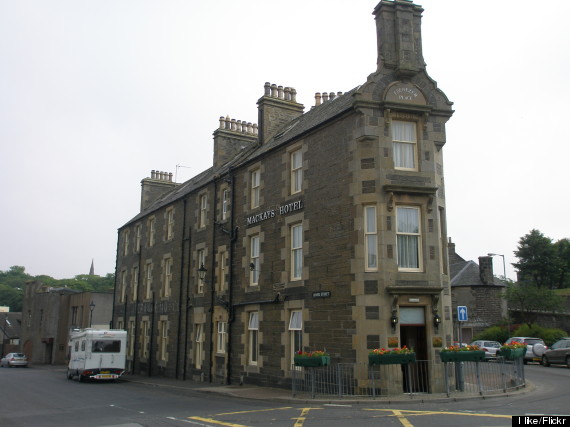 Looking at the picture above, you might just see a hotel. But you're also looking at Ebenezer Place, the Guinness-certified shortest street in the world.
Ebenezer is six feet, nine inches in total length, which, as Travel + Leisure points out, is "shorter than some NBA players." The street is basically what you're seeing above, which is just an entrance to the Mackays Hotel in Wick, Scotland.
The street was constructed in 1883 by Mackays Hotel owner Alexander Sinclair, who apparently had to invent Ebenezer Place to help guests find his hotel in the tricky intersection.
On a street this short, we think we'll find everything just fine.
BEFORE YOU GO
PHOTO GALLERY
Travel Zen: Scotland