For the past two decades, Jennifer Aniston has belonged to the small, exclusive club of actresses we so endearingly refer to as "America's sweethearts."
But as Allure's January 2015 cover girl, she's finally rocking the boat a little. Aniston is taking a stand against the unfair amount of pressure people put on her -- and women in general -- to have children.
She's also posing topless with her longtime friend and hairstylist Chris McMillan, who is responsible for creating her iconic hairstyle "The Rachel" -- while he was high, no less. Wearing only jeans, Aniston and McMillan pose bare chest to bare chest for the very sexy photo, which was shot by Michael Thompson.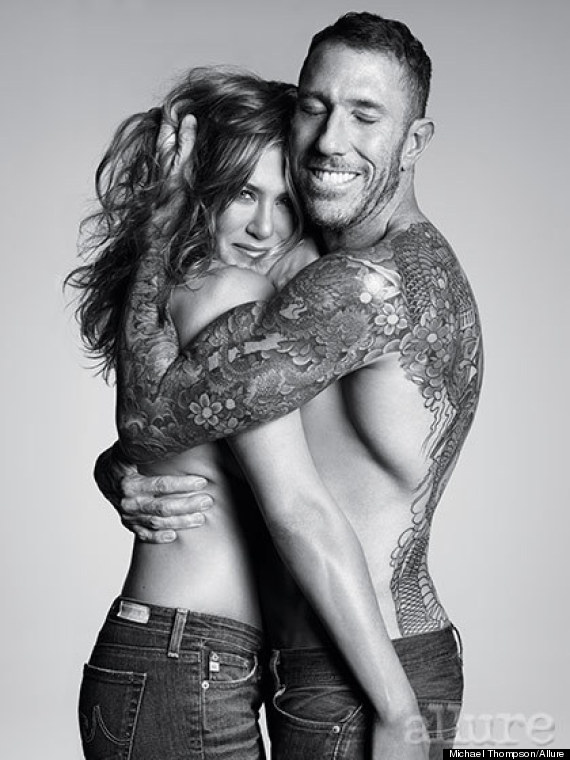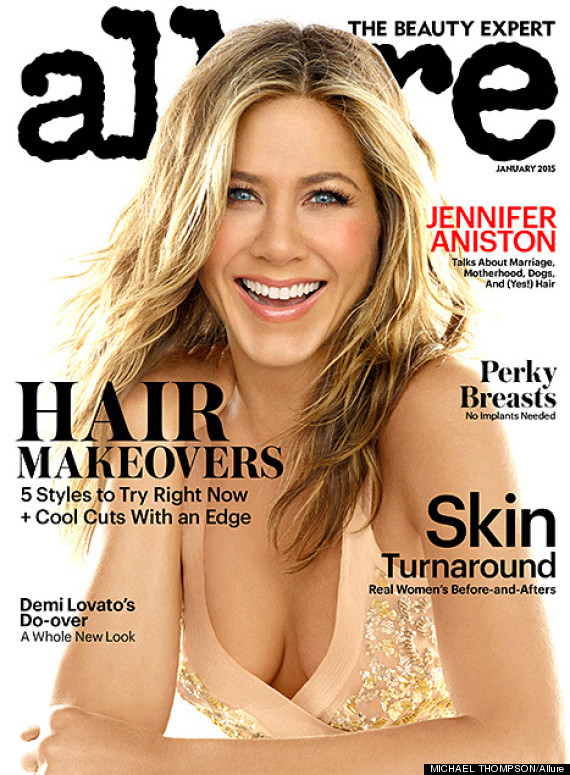 For more with Jennifer Aniston, pick up a copy of Allure on sale Dec. 23.
BEFORE YOU GO
PHOTO GALLERY
Jennifer Aniston