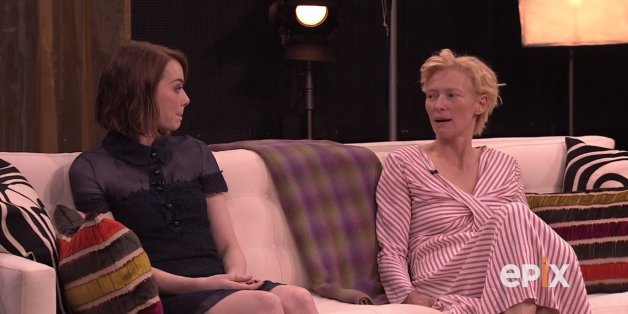 Audition tapes appear online all the time, and usually we gawk at how excellent they are. Of course, that's not always the case in Hollywood, as Patricia Arquette explains in HuffPost Entertainment's exclusive clip from tonight's Best Supporting Actress Oscar roundtable airing on Epix.
Arquette zeroes in on the difference between being reliable, something one can glean by watching a solid audition, and being incredible, which she says is achieved only through the process of discovering a character. Emma Stone then chimes in to explain the grueling exercise of television pilot season, with added commentary from fellow Oscar contenders Tilda Swinton and Laura Dern.
Best Supporting Actress is the second category in Epix's ongoing "Hollywood Sessions" series, which features conversations among the year's top awards contenders. It airs Monday at 8 p.m.
BEFORE YOU GO
PHOTO GALLERY
Celebrity News & Photos