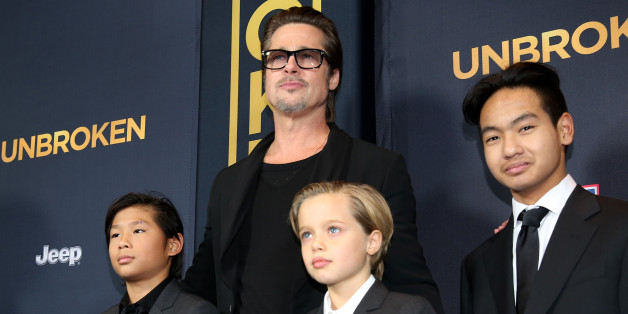 With Angelina Jolie at home likely trying to resist the urge to scratch her chicken pox, Brad Pitt and several members of the Jolie-Pitt brood attended the Los Angeles premiere of "Unbroken" in the director's absence.
Monday night was a formal family affair for Maddox, 13, Pax, 11, and Shiloh, 8, who suited up for the occasion. Also in attendance were the actor's parents, Jane and William Pitt.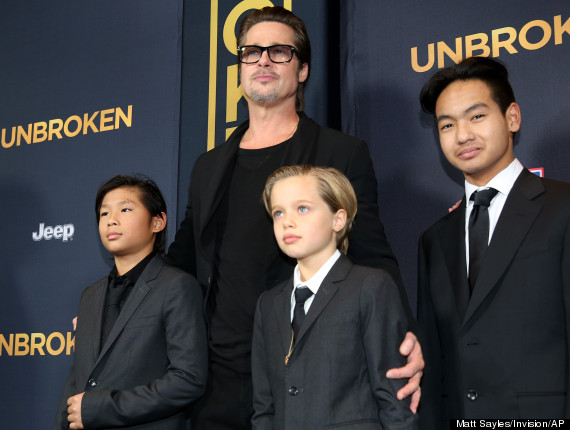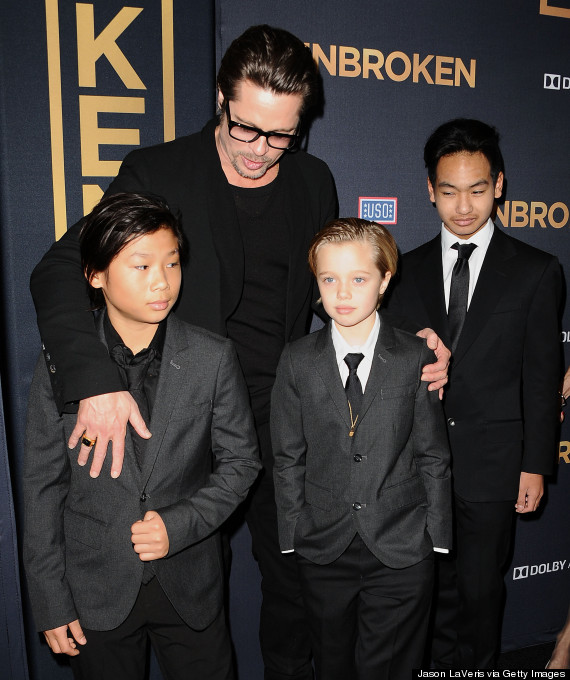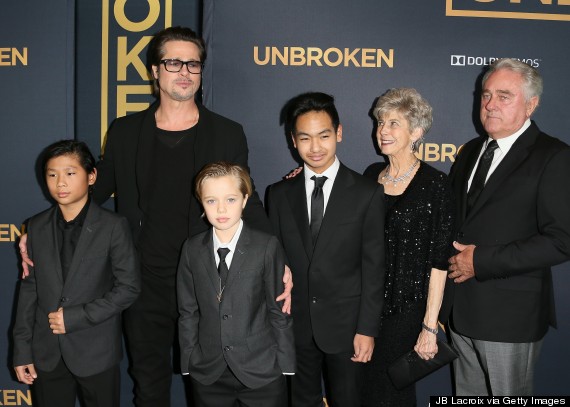 In an interview with E! News, Jolie explained that she wanted her children to see "Unbroken" despite its mature subject matter.
"It's [rated] PG-13. My boys -- one is 13, one is 11 but he's a mature 11 -- will see it, but I think I might actually show my younger children. I think they could handle it because they understand film," she explained. "They know the difference of what is real and what isn't, because it's heavy for [kids] under 13. But they all knew Louis [Zamperini]. They want to see it because it's Louis."
"Unbroken" tells the story of Louis Zamperini, a former Olympic athlete who fought in World War ll and, after surviving a plane crash, spent 47 days drifting on a raft before he was captured by Japanese forces.
BEFORE YOU GO
PHOTO GALLERY
Angelina Jolie