With four simple ingredients, you can elevate the basic brownie into a subtly sweet, cake-like treat that's perfect for gifting to family and friends -- that is, if you don't devour the chocolaty goodness first.
Chocolate Hazelnut Brownies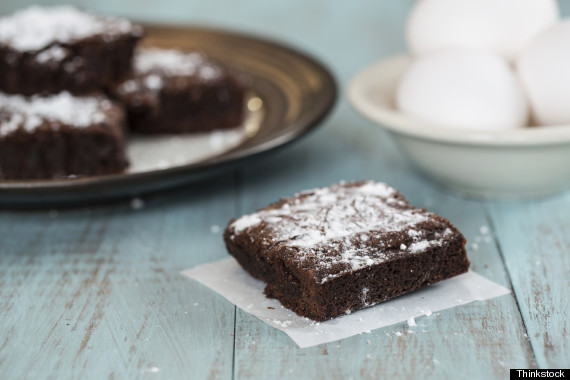 Makes 9 brownies
Ingredients
1 (13-ounce) jar chocolate-hazelnut spread, such as Nutella
2 eggs
2/3 cup all-purpose flour
3/4 tsp. kosher salt
1/4 cup water
Powdered sugar (optional)
Directions
Preheat the oven to 350 degrees. Line a square 8-inch baking pan with foil.
In a large bowl, whisk together chocolate-hazelnut spread, eggs and 1/4 cup water. Stir in flour and salt, and transfer batter to the foil-lined pan.
Bake until just set around the edges, 20 to 25 minutes. Set aside to let cool completely.
To remove brownies, flip the pan and remove the foil. Cut brownies into squares, discarding foil, and sprinkle with powdered sugar before serving.
Looking for more edible gift ideas? Try these sweet-and-salty candied praline pecans or this indulgent ginger hot chocolate.
BEFORE YOU GO
PHOTO GALLERY
5 Upgrades To Create The Best Chocolate Chip Cookie Ever