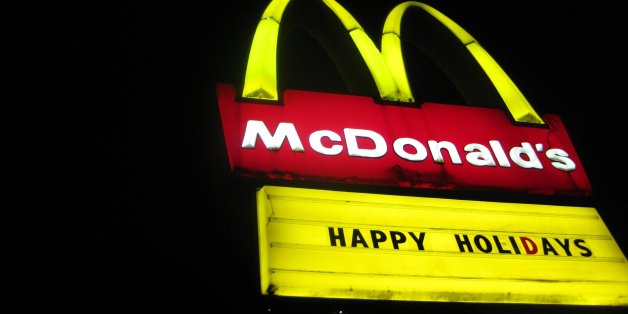 Some might say that the best part of the holiday season includes enjoying time with family, debating current political issues with your ill-informed uncle, and spiking your brother's eggnog when he isn't looking. Oh, and enjoying a Festive Chicken Deluxe, because McDonald's wants to be even more of a part of your holidays now.
Don't get us wrong -- we love ourselves a McDonald's Egg Nog Shake, but we're not quite sure how holiday-themed chicken fits into our dinner schedule. Nevertheless, McDonald's UK has come up with "The Festive Menu," so we've broken it down for you. Spoiler alert: some of the eight items don't look holiday-themed at all.
Here's what's on McDonald's menu across the pond:
1. Winter Warmer Cheese & Bacon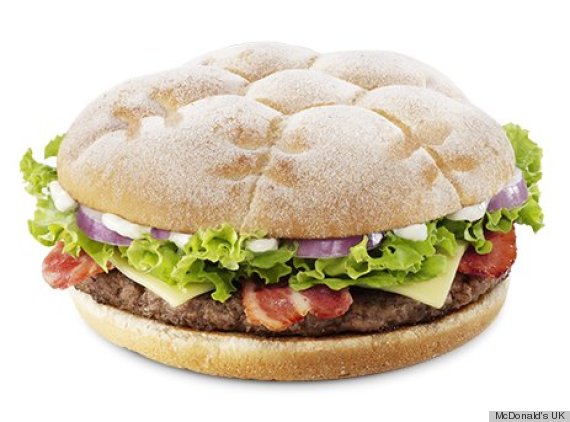 It's all in the name and the buns with this otherwise regular bacon burger. The bread is a "flour-topped snowflake bun" that's a more filling alternative to just eating snow off the ground.
2. Chocolate Banoffee Pie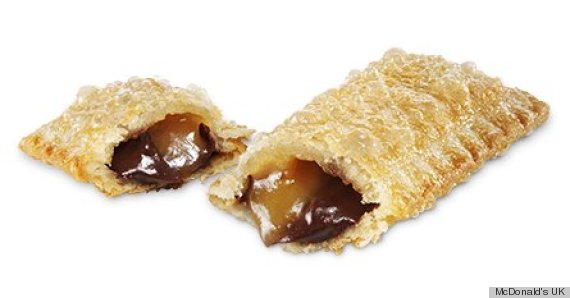 We have a sudden craving for Banoffee (banana/toffee) sauce...anyone else?
3. Festive Chicken Deluxe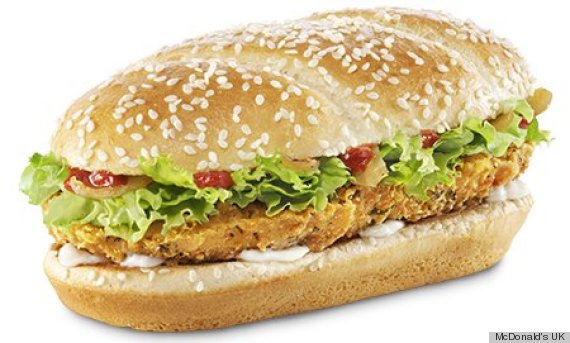 For goodness sake, the sandwich is coated in BBQ sauce, how could it be holiday-themed (unless you're in the South?) Basically you'll be eating a BBQ sandwich with mayo, onions, lettuce and a holiday-themed name.
4. 20 Chicken McNuggets Sharebox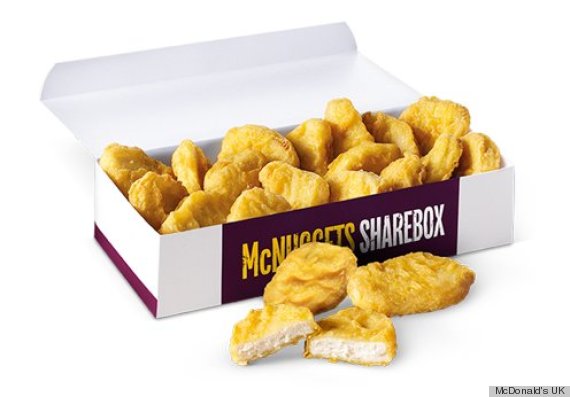 So this just looks like your average 20-piece Chicken McNuggets order, but maybe that's enough to get one in the holiday spirit? And just in case you were curious, this is how Chicken McNuggets are made, according to McDonald's.
5. Cheese Melt Dippers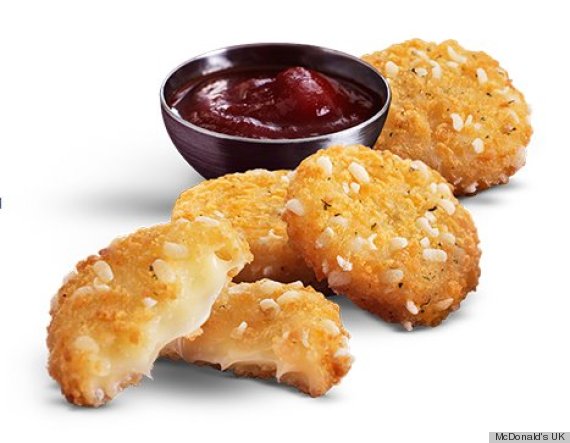 Again -- every time we eat cheese we think we're on holiday, but this is only festive when it's photographed near glitter, a tree and holiday-themed spools of yarn. Other than that, it's just delicious breaded cheese and tomato dip.
6. Toffee Latte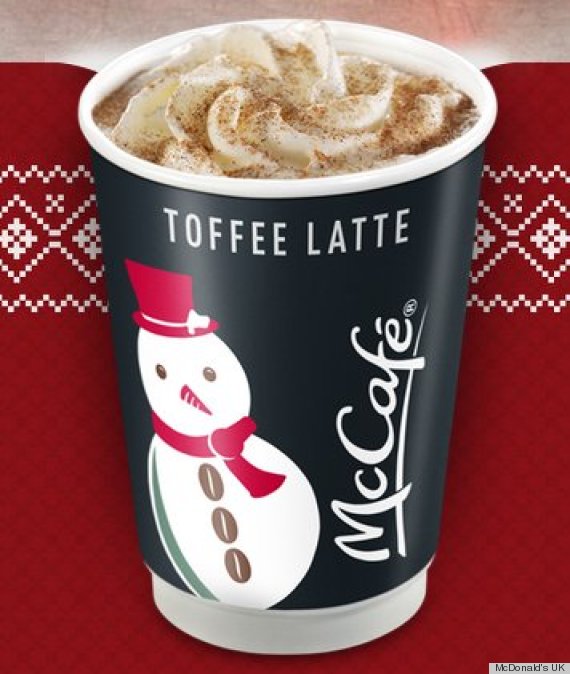 Served in cute Christmas cups, this Toffee Latte actually looks and sounds so delicious that we're going to petition to have it in U.S. stores.
7. Chocolatey Donut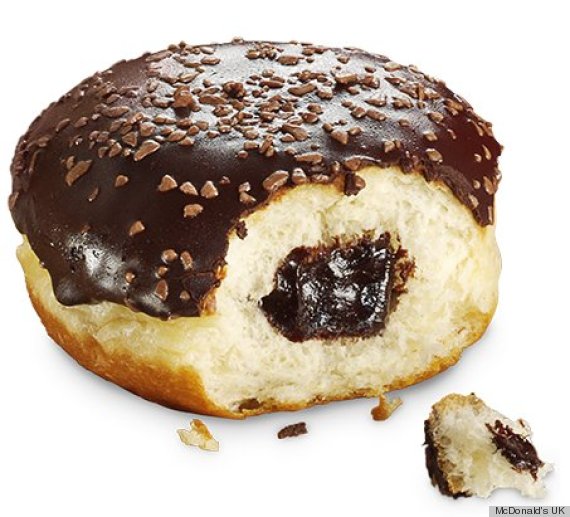 We don't quite know how this Chocolatey Donut is holiday-themed, but it looks like it would hit the spot. But then again, lucky patrons in the UK already can buy sugar donuts at McDonald's, so again, we're requesting these make an appearance in the U.S. soon.
8. Galaxy Caramel McFlurry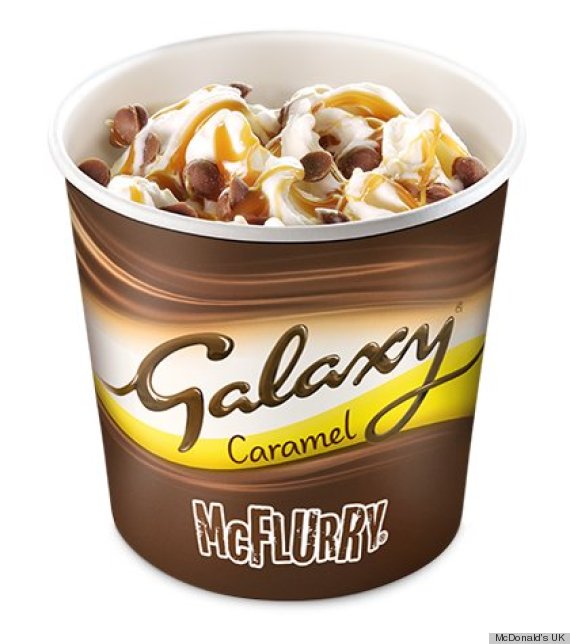 The description alone -- "Soft dairy ice cream with Galaxy milk chocolate pieces and swirls of delicious Galaxy caramel sauce" -- is enough to make us want to fly to London for this McFlurry.
Want to read more from HuffPost Taste? Follow us on Twitter, Facebook, Pinterest and Tumblr.
BEFORE YOU GO
PHOTO GALLERY
How to Make Fries That Taste Like McDonalds