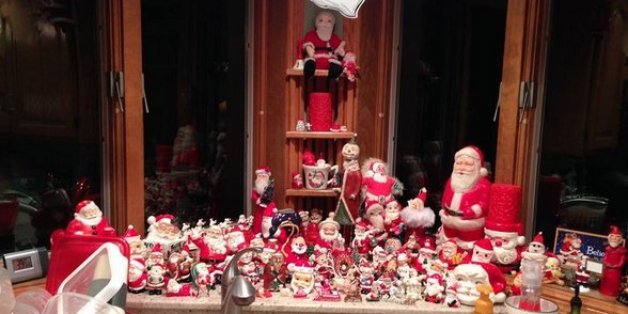 Ah, it's that time of year again. The holidays are here! For some, that means getting in the holiday spirit -- listening to festive music, being generous, hitting the stores for last-minute shopping, and baking delicious Christmas treats. For others, it's a chance to show off their individual style with over-the-top holiday decorations that are -- in a few cases -- so gaudy they may even scare Santa (and the neighbors) away.
No matter where you live, a city or a small town, East Cost or West Coast, you're bound to spot a decorated house that makes you do a double take.
For some devotees, they do it not only for pure joy, but to set world records. A few years back, an Australian family set the record for the most Christmas lights on a residential property with over 330,000 lights. But just earlier this month, a New York family claimed the title, almost doubling the previous record, with over 600,000 lights.
We came up with our own list of the most extreme holiday decorations with some help from our readers. Check them out below:
Damon Scheleur was in charge of gathering photos for this article.

PHOTO GALLERY
13 Over-The-Top Christmas Decorations
BEFORE YOU GO
PHOTO GALLERY
Photos From Christmases Past