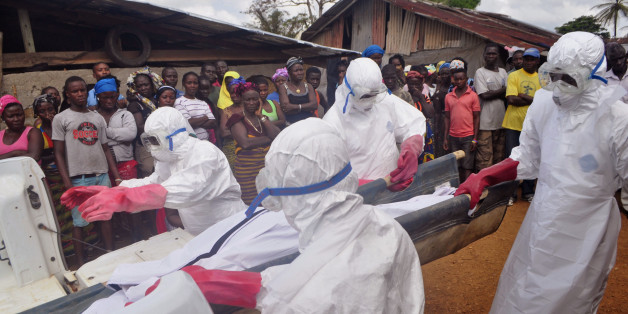 Male Ebola survivors should either abstain from sex or use a condom for at least three months after recovering from the virus, according to public health authorities like the Centers for Disease Control and Prevention.
Incredibly, the advice is based on a single recorded case: One recovering Ebola patient shed the virus in his semen for 91 days. Researchers from Medellin, Colombia published a brief summary of all the research to date on Ebola and semen in the journal Reproductive Sciences. In total, there were only four studies from 1977 to 2007 with any data at all on Ebola and male reproductive health.
The four studies had information about a total of six male Ebola survivors who continued to shed the virus in their semen from a range of 40 to 91 days. There isn't any evidence that someone has contracted Ebola by having unprotected sex with a male Ebola survivor. Still, despite the dearth of research on the subject, scientists are recommending that it's better for Ebola survivors to be safe than sorry when it comes to their sexual health, and that of their partners.
"Despite the evident need to conduct more research, for now, health care professionals should strongly recommend sexual abstinence or condom-protected encounters for at least three months," wrote the study authors.
It's been one year since the first reported Ebola case, and there are now thousands of people who have survived the virus. Past outbreaks of the disease have shown that survivors face life-threatening stigma from other community members, according to the CDC. They could be struggling financially if they lost income to recover from the disease, and all of their possessions could have been destroyed by others in an effort to decontaminate a neighborhood, notes the CDC.
"The current Ebola Virus Disease outbreak is the longest and largest we have ever seen," wrote the study authors in a press release. "Nonetheless, our results clearly demonstrate how much we ignore about it." That may have to do with the fact that until 2014, Ebola was a relatively rare disease. Before the current outbreak, only about 2,486 people had ever contracted Ebola since 1976, when it was first discovered. From 2013 to 2014, 17,942 people have been infected, which has left 6,388 people dead.
BEFORE YOU GO
PHOTO GALLERY
Ebola virus myth-busting