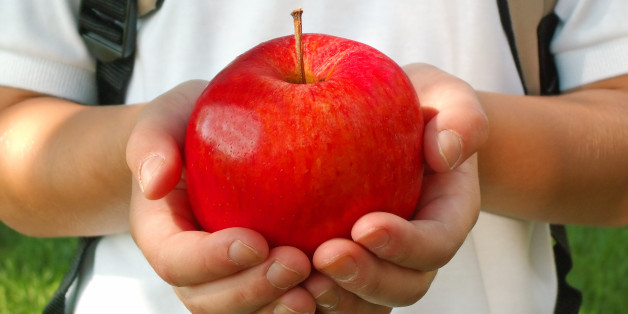 Etiquette regarding holiday gift-giving for teachers is far from universally agreed upon.
After the state of Alabama initially banned students from giving gifts to teachers in 2011, the state passed an amendment allowing for gifts up to a maximum of $25. Many districts around the country have their own rules governing the practice -- with some places actively discouraging it. Others have no rules on the subject all.
To gauge the general public's attitude about giving teachers holiday gifts, The Huffington Post, in collaboration with YouGov, conducted nationally representative poll of about 1,000 adults on the subject.
When we asked respondents about what "comes closest to your view about parents giving their children's teachers gifts for the holidays?" most said that although they think the idea of giving gifts to teachers is nice, it is certainly not necessary. In this question, male respondents were more likely to take a negative view of the practice.
Respondents were also most likely to list "physical gifts" or "a note, or something else without monetary value" as the most appropriate gifts to give teachers. Overall, survey participants said parents should spend an average amount of $15 on a gift for teachers, although adults over the age of 40 were more likely to suggest lower amounts.
Finally, we asked parents with children under the age of 18 (about 26 percent of the respondents fell into this category) if they were planning to give their child's gift a teacher this holiday season. More often than not, parents said they were not planning to do so.
The HuffPost/YouGov poll was conducted Dec. 12-15 among 1,000 U.S. adults using a sample selected from YouGov's opt-in online panel to match the demographics and other characteristics of the adult U.S. population. Factors considered include age, race, gender, education, employment, income, marital status, number of children, voter registration, time and location of Internet access, interest in politics, religion and church attendance.
The Huffington Post has teamed up with YouGov to conduct daily opinion polls. You can learn more about this project and take part in YouGov's nationally representative opinion polling. Data from all HuffPost/YouGov polls can be found here. More details on the poll's methodology are available here.
BEFORE YOU GO
PHOTO GALLERY
School Lunches From Around The World