Every woman likes a well-read man, and this guy finally figured it out.
The best way to pick a lady up on the subway? Read a book. Who needs that creepy side-eye flirting game when you could do this? Well done, sir.
While the man could have been reading it as a prank, the book itself is actually real. Standout chapters include "The NYC Subway: An Underground Babe Oasis" and "How To Develop Subway Swagger."
The Daily Intelligencer's Jessica Roy added a rather genius update to the photo: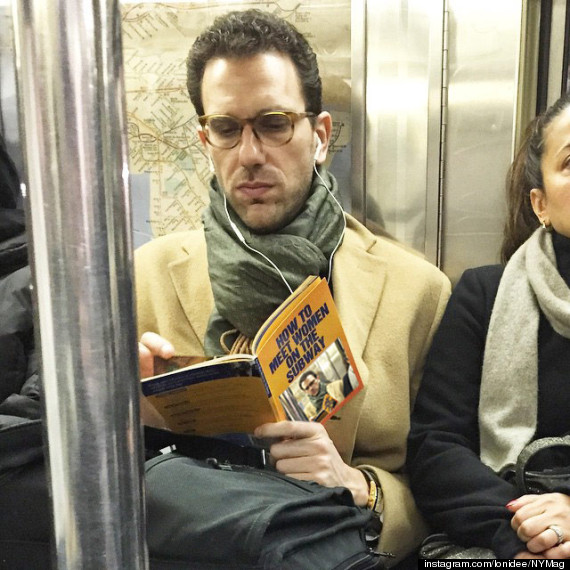 Subtlety may not be his strong suit, but we'll give him credit for trying. (And if the man in the photo is reading this, please shoot us an email. We'd really like to hear how the book's suggested techniques are working for you.)
BEFORE YOU GO
PHOTO GALLERY
#ImSingleBecause