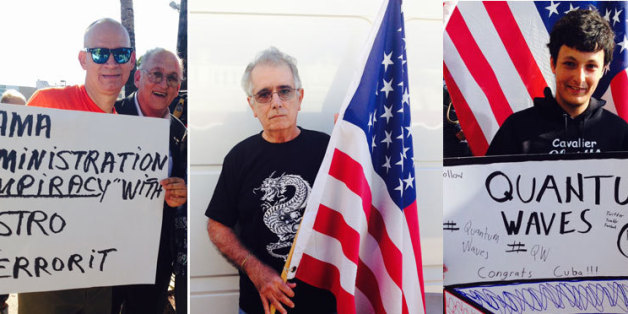 President Barack Obama's announcement Wednesday that the United States would drastically shift its policy toward Cuba for the first time in more than 50 years prompted a large crowd of Miami's Cuban residents to march through the city's Little Havana neighborhood. Some came out to protest, while others simply wanted to voice their personal opinions.
Café Versailles, in Miami's Little Havana, an emblematic spot where Cuban dissidents often gather to protest, was the spot where the most passionate men and women showed themselves. HuffPost Voices interviewed several Cubans in the area, including Miami's mayor, Tomás Regalado, who spoke out against the president's decision.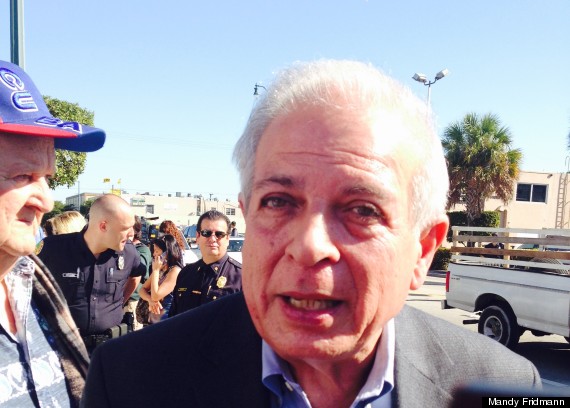 "The embargo is an instrument [created] to force the regime in La Habana to call for free elections, free political prisoners, allow the Cubans to travel, to leave and enter the island freely, to allow the existence of a free and independent press," he told HuffPost. "One of that was mentioned in Obama's speech. It's a shame because what we are seeing is that we are allowing other countries to arrest Americans in order to blackmail the United States."
Some demonstrators shouted "Obama is a coward!" and called the president a "socialist" and a "traitor." While older men and women seemed to be angry and disillusioned, a younger crowd showed a more open posture or outright support for the president's decision.
Here are some of the divided opinions from those who met outside Café Versailles:
Osvaldo Hernández, 50, orthopedist, representative of Vigilia Mambisa: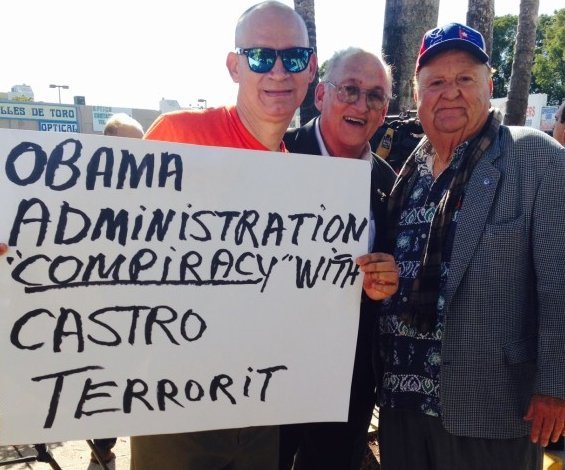 "Obama and Castro are a pair of cowards, that's what they are. They have betrayed both Cubans and Americans that live here."
Bryan Medina, 19, psychology student and musician: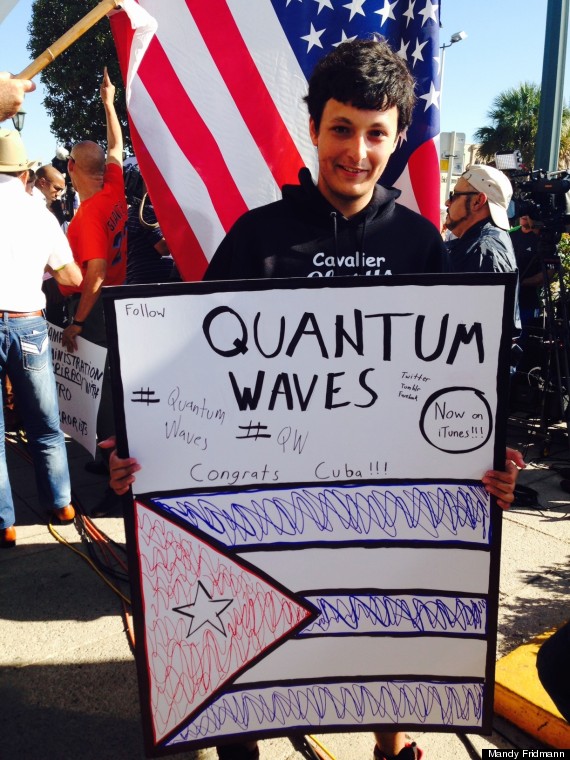 "I think this is 50/50. It's good because every change is good. You can't stay 50 years on the same path. And I think it's bad because they [the older demonstrators] are mad and I don't understand why."
Julián Verdejas, 68, self-employed: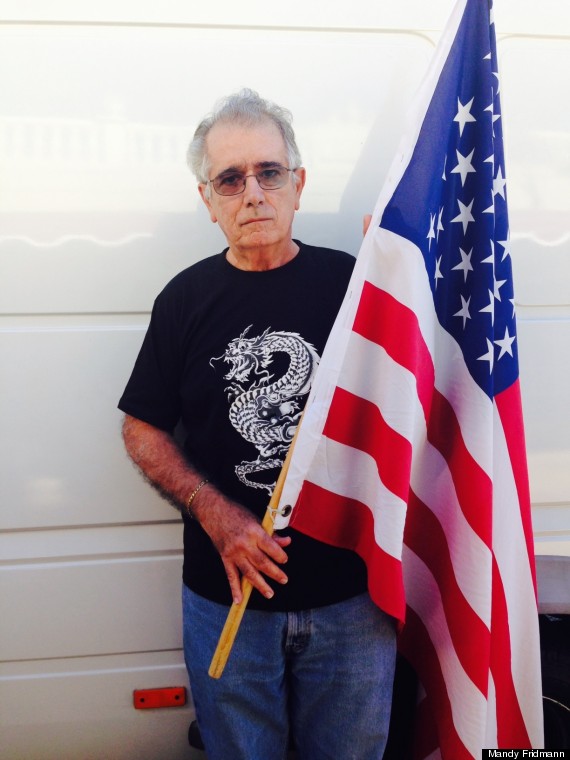 "Obama betrayed us. Cuba is not interested in the United States. They are with 200 other countries. Let this administration know where the Cuban American vote will go in the next elections."
Hilda Díaz, 65, retired: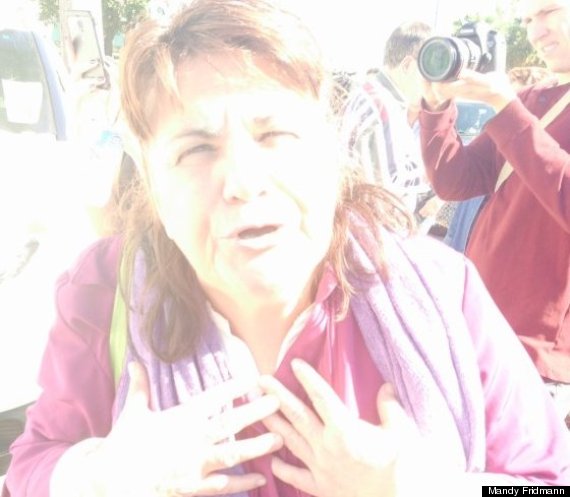 "They just want to turn us into another China."
Maikel Boza, 34, doctor: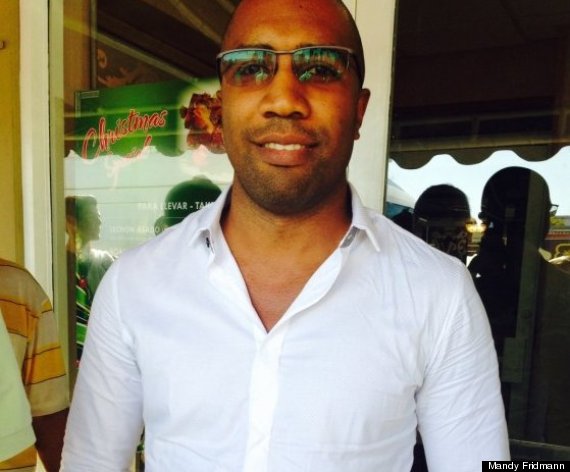 "This is a positive change. Change is necessary. We'll see whether it works or not, but for the people, for my mom and my family, this means a better life. And that's what matters--that people benefit from it. The collateral effect is that the Cuban government will benefit, but what I care about is my family."
This story originally appeared in Spanish on HuffPost Voces and has been translated. Photography and reporting by Mandy Fridmann; post by Marinés Arroyo.